Mayor of Fareham - 2017/2018
Councillor Geoff Fazackarley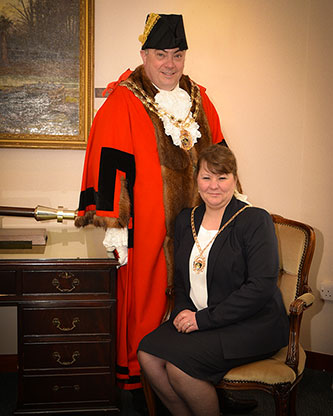 Councillor Geoff Fazackarley has represented Portchester East ward since 2012.
During his time in office Councillor Fazackarley has been Chairman of Appeals, Vice Chairman of Audit and Governance, and has served on Streetscene, Public Protection and Planning and Development.
Councillor Fazackarley has chosen to support two charities during his time as Mayor. The first is The Moving On Project for young people.  The charity provides free and confidential counselling for 11-25 year olds in Fareham and Gosport.
The second Mayoral charity is Sam's Haven. The family-run charity provides short respite holidays for families with children who have terminal and life threatening illnesses.
Councillor Fazackarley has two children. His wife Tina will be the Mayoress.