Covid-19 Volunteers
We are fortunate to have a vibrant and incredibly active voluntary sector across the Borough of Fareham and this has never been more important than it is now. We had many new volunteers at the start of the current crisis, however many have had to return to work even if at home. Therefore if your interested in joining the One Community team of Covid-19 Support Volunteers to provide vital support to our most vulnerable residents.  You could help with all manner of tasks or choose the one that best suits you. 
Volunteers are helping in all sorts of ways, such as:
Delivering food parcels to those in need - you can find out how to donate food here;
Queuing at pharmacies to collect people's medication;
Keeping in regular contact with vulnerable people by phone to make sure their needs are being met;
Walking dogs for people who are self-isolating;
Helping at local Covid vaccination and testing centres.
The work of these amazing volunteers is carefully coordinated by trusted charities and organisations who already work in the community in Fareham and are known to the Council. This brings huge benefits both to the volunteers, who know their welfare is being considered at every stage, and indeed the vulnerable people they are supporting, some of whom are being targeted by unscrupulous criminals.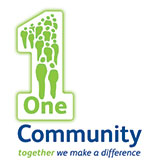 If you would like further details of local volunteering opportunities and to request an application form please email your details to One Community vss@1community.org.uk.