Press Release
09 March 2015
Designing play areas is child's play
Fareham Borough Council visited 3 local schools to ask them to 'build' their dream play area and vote for what they think the new Western Wards Leisure Centre should be called.
The Council visited Sarisbury Infant School, Sarisbury Junior School and Park Gate Primary School and asked the young people  to help design a new £150,000 play area that will be built alongside the leisure centre on the site of the old Coldeast Hospital (off Barnes Lane, Sarisbury Green).
The children had to take into account how much things cost and what would be most suitable for the needs of everyone. They also talked about what is most important to them when they are at a park.
Pupils at the school also had the chance to vote for what they would like the leisure centre to be called. Options included, Holly Hill Leisure Centre, Woodlands Leisure Centre and Coldeast Leisure Centre. The results will be announced in March.
Executive Member for Leisure and Community, Cllr Connie Hockley said: "The children really enjoyed building their dream play area and they had some great ideas that will help us to come up with a final design. It's really important that local young children get involved with this, and it gives them a sense of pride when they can say, 'I helped design that'."
For more information about the new leisure centre and to see what is planned for the site please visit www.fareham.gov.uk and search for 'Western Wards Leisure Centre and Pool' on the A-Z option.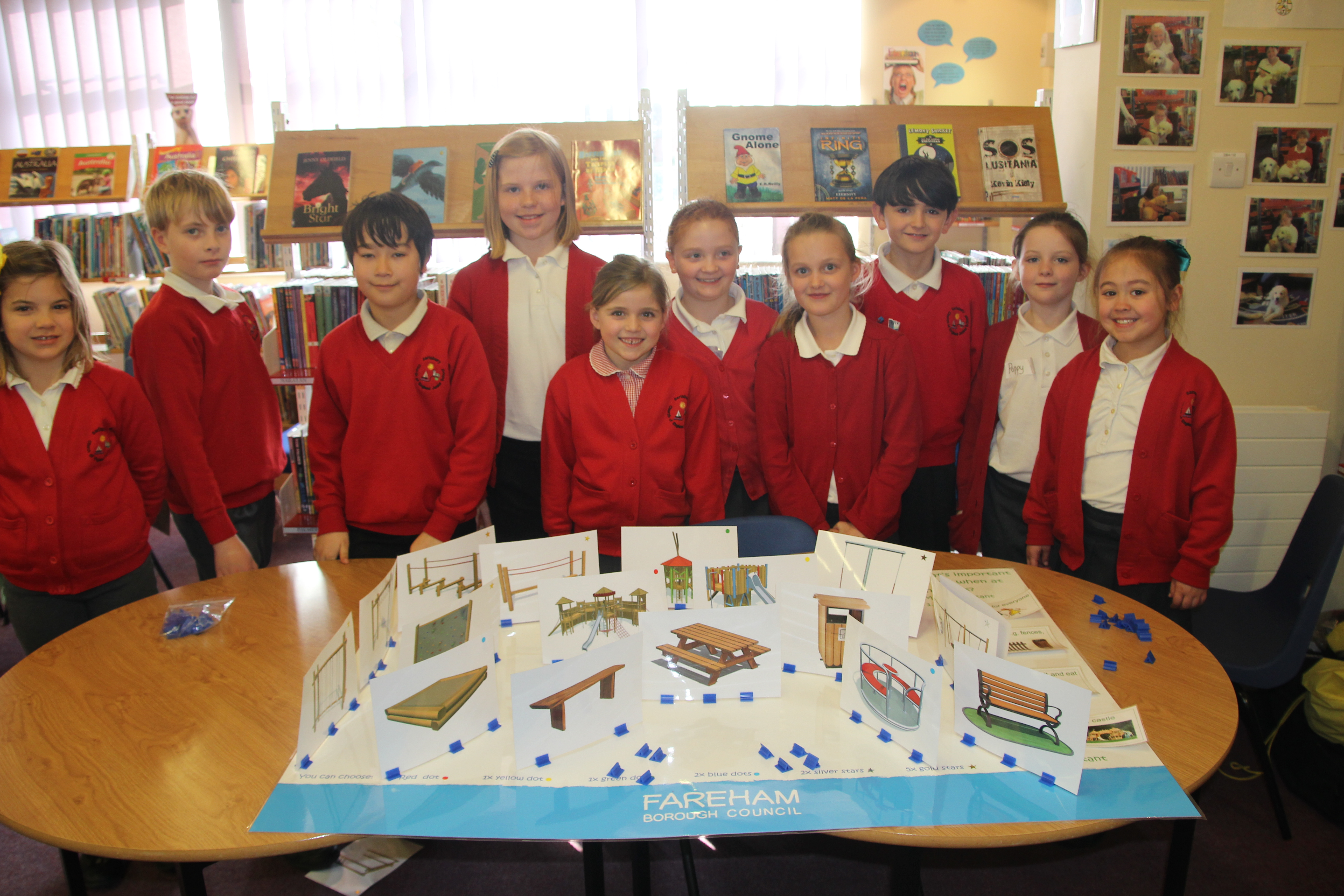 ENDS
Notes to editor
The new £8m leisure centre will be built on the site of the old Coldeast Hospital in Sarisbury and will be built by Balfour Beatty. It is due to open in 2016 and will include:
A 25 metre pool with 6 swimming lane
A learner pool
A gym with 100 pieces of equipment
Exercise room
Dance studio
As well as the leisure centre, 2 new football pitches (one junior size) will be created, a new play area and a multi-use games area. The plans also include and a new cemetery. There is a large area of land on the site that supports woodlands, meadows, a pond and an orchard.
For further information contact:
Becca Bennett, PR and Marketing Support Assistant, Tel: 01329 824609
fax: 01329 550576, e-mail: publicity@fareham.gov.uk