Press Release
1 June 2015
Howzat! Bath Lane Pavilion Reopens
The grand opening of Bath Lane Pavilion took place on Saturday 30th May, following a £500,000 refurbishment and extension of the building funded by the Fareham Borough Council.
All of the improvements are in keeping with the original character of the changing rooms which are sited in the Town Quay Conservation area. As well as providing improved facilities for the local cricket community, the project improves the overall appearance of the recreation ground for all users.
Cllr Sue Bell, Executive Member for Leisure and Community says, "It's great that these facilities have been refurbished in keeping with the original design, and that they will continue to benefit local cricket clubs for another 100 years."
Cricket was first played at Bath Lane in 1887 and original changing rooms were constructed circa 1904.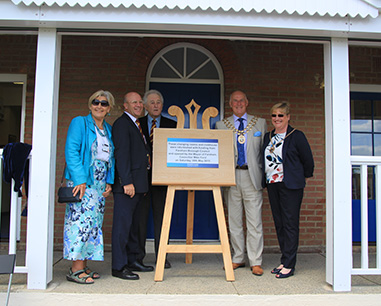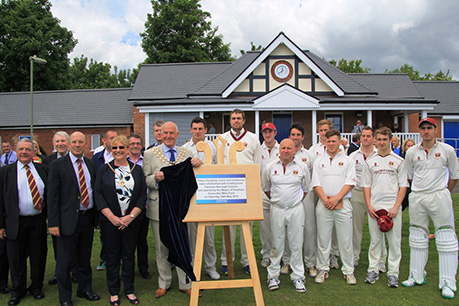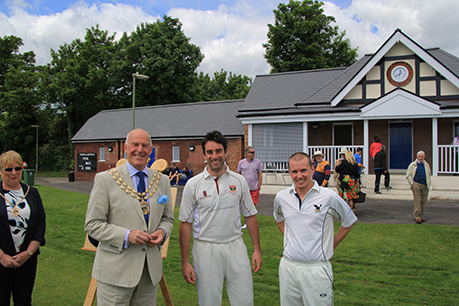 ENDS
Notes to Editors
The remodelling includes:
Extending the existing pavilion building to allow two new changing rooms to be built.
Converting two former changing rooms into a traditional cricket clubhouse.
Refurbishing two further changing rooms.
Building a new grounds maintenance store, named "Bomber's Den" in recognition of the volunteer work put in by Citizen of Honour and former Groundsman Tony Brown.
Demolition of the former grounds maintenance store with the demolition of the former club house to be completed in the summer.
Constructing a new cricket square for the first and second elevens.
For further information contact:
Katy Ladyman, PR and Marketing Officer, Tel: 01329 824518
fax: 01329 550576, e-mail: publicity@fareham.gov.uk