Press Release
03 March 2016
Terrific Award for 'Remodelling Local Services'
Fareham Borough Council celebrated last night as they picked up a bronze award for 'Remodelling Local Services' at the prestigious Improvement and Efficiency Awards (IESE) Awards.
Each year, the iESE Awards commend public sector innovation and transformation from public bodies in England, Wales, Scotland and Northern Ireland. There are 11 award categories in total.
Fareham Borough Council was nominated for the award because they have completely remodelled how services are accessed across the Council, whilst at the same time improving the customer experience which has already generated £500,000 in savings per year.
It is not just the services that have been remodelled however. By working with a Vanguard consultant, to work with teams across every service area of the Council, the transformation has extended to the actual culture of the organisation, so that every process is looked at through the eyes of the customer.
Executive Leader, Cllr Seán Woodward says, "Since 2013 we have been working closely with Vanguard to change the way in which we work in order to provide a better service to our customers.  We have also achieved very significant financial savings at the same time as providing improved services. Winning this award celebrates the hard work and effort put in to help provide excellent services."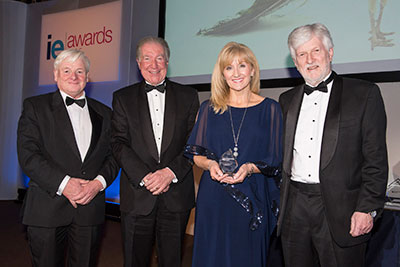 ENDS
Editors notes:
For further information about the iESE and this year's iESE Awards, please visit: http://www.iese.org.uk/ 

For further information contact:
Katy Ladyman, PR and Marketing Officer, Tel: 01329 824518
fax: 01329 550576, e-mail: publicity@fareham.gov.uk