Press Release
10 November 2016
New housing dedicated to Bishop Stevenson
A new housing development in Fareham has been dedicated to the late Bishop Kenneth Stevenson in honour of his contribution to the local community.
Stevenson Court, located in Palmerston Avenue, Fareham, was officially opened at a dedication ceremony by the Mayor of Fareham, along with members of Bishop Stevenson's family.
Bishop Stevenson lived in Fareham for over 14 years and played a key part in strengthening ties between the Diocese and the Council, often holding engagements with the Mayor and Executive Leader of the Borough Council. He passed away on 12 January 2011.
The Mayor of Fareham, Cllr Connie Hockley said, "This is a fitting way to honour Bishop Stevenson and pay tribute to the contribution he made to the Borough and the Diocese. I'm sure he would be very proud that this impressive accommodation will be enjoyed for years to come by those who need it the most."
The brand new 16 one bedroom flats were built by the Council to provide high quality, affordable accommodation for residents on the Housing Waiting list.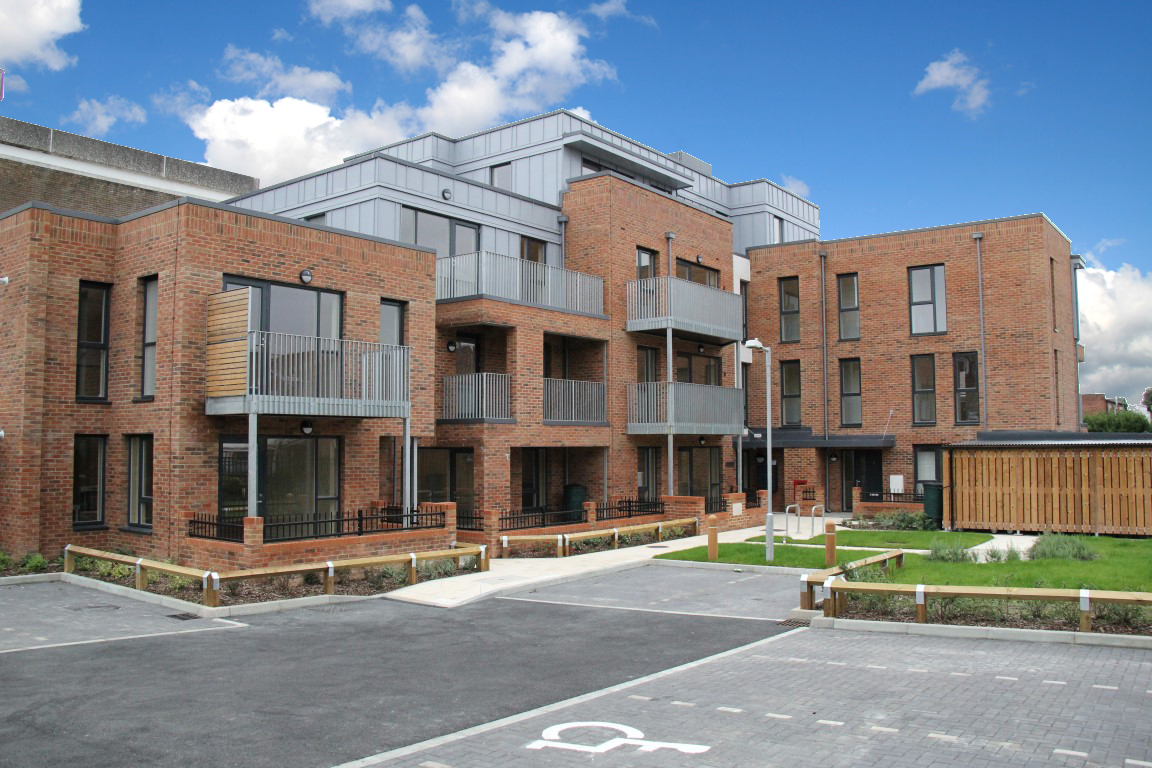 ENDS
Notes to editor:
Kenneth Stevenson was ordained in 1973 and became the eighth Bishop of Portsmouth in 1995.

As one of the 26 most senior Bishops in the Church of England, he sat in the House of Lords and was for a time the convenor of the Lords Spiritual.

All flats include a private balcony or terrace, bike storage, and convenient access to local shops and services. The units are Lifetime Homes compliant and meet the Code of Sustainable Homes, Level 4. Renewable energy sources are used to help power communal areas and a lift. One unit is fully adapted to wheelchair user standards. All the units on the ground floor benefit from level access showers to improve their suitability for people with limited mobility.

 
For further information contact:
Becca Bennett, PR and Marketing Support Assistant, Tel: 01329 824609
fax: 01329 550576, e-mail: publicity@fareham.gov.uk