Local Plan 2036
Why review the Local Plan?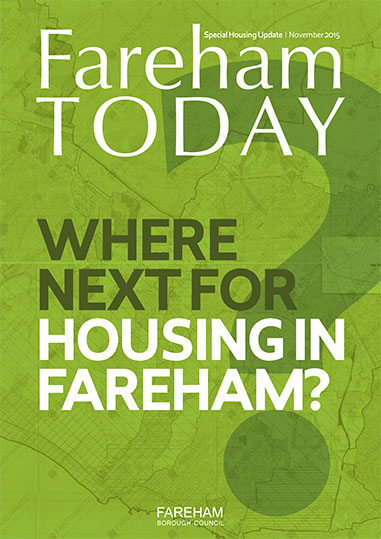 As part of the examination of Local Plan Part 2 during 2014 - 15, the Council agreed to commit to undertake an immediate review of the Local Plan to reflect new housing and employment needs for Fareham until 2036.  You can find out more about these changing needs by reading the document below:
Where Next for Housing in Fareham

(8 MB)
The new Local Plan provides the Council with the opportunity to prepare a plan that is clearer, more concise and more engaging for local communities and planning professionals.
Progress of the Fareham Borough Local Plan 2036
The Local Plan 2036 is currently being developed by the Council and will form the central part of the Borough's Development Plan when adopted.  The previously agreed timetable for the preparation of the Fareham Local Plan 2036 is as follows:
| | |
| --- | --- |
| Spring 2017 | Consultation on Draft Plan |
| Autumn - Winter 2017/18 | Consultation on Publication Plan |
| Winter 2017/18 | Submission of Plan to Secretary of State |
| Spring - Summer 2018 | Examination |
| Autumn 2018 | Post-examination & Adoption |
Following an announcement at the Council's Executive on 6th March 2017, the draft Local Plan will now be considered by the Council's Executive in September 2017.  A new Local Development Scheme with a revised timetable will be published shortly.
Key stages undertaken so far
Sustainability Appraisal Scoping Report
Background Papers
Housing Windfall Projections

(190 KB)
Further Information
If you have any questions regarding the Fareham Borough Local Plan 2036, please contact the Planning Strategy & Regeneration team:
Email: planningpolicy@fareham.gov.uk
Telephone: 01329 824601