Latest News
Public Notices 

Fareham Borough Council videos 

Press releases
February 2017
27 February Fareham confirms increase for 2017/18 Council Tax
23 February Planning application approved for extension to Innovation Centre
17 February The Great British Spring Clean
16 February The Great Easter Egg Hunt
16 February Help us improve Fareham Town Centre
09 February Westbury Manor Museum to close for transformation
08 February Titchfield Neighbourhood Forum Applications
02 February Still time to have your say on improvements to Portchester Village Centre
01 February Successful prosecutions against illegal fly tipping and benefit fraud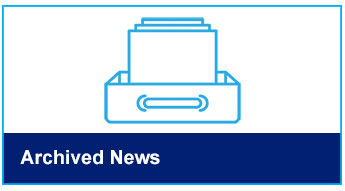 January 2017
27 January Plans to extend Holly HIll Cemetery
23 January Help us improve Portchester Village Centre
23 January Planning application permitted for IFA2
20 January Help us improve Funtley play area
09 January Council steps up plans to secure Welborne delivery partner
04 January Planning decision due on proposed Interconnector Project (IFA2) at Daedalus and Chilling
03 January A boost for first time buyers in Fareham
02 January Welborne – a Garden Village in the making
December 2016
22 December Council leader thanks local postmen and women as they deliver a First Class Christmas
14 December Titchfield Neighbourhood Forum Applications

06 December Christmas closure times 
09 December Council working to bring hotel to town
November 2016
21 November Have we got our Statement of Community Involvement (SCI) right?
16 November Council adds to commercial property portfolio
14 November Eat out, eat well
15 November Help us make play areas better
10 November New housing dedicated to Bishop Stevenson
08 November Forever Remembered
07 November Festive fun in Fareham!
07 November New powers to tackle anti-social behaviour
October 2016
31 October Who's your hero?
31 October Hill Head Seawall Exhibitions
26 October What drives your choice of car park?
24 October Blackbrook Park has a refresh!
21 October Fareham Buildings receive design awards
14 October Fright night at SNAP!
13 October Tell us what you think of our Council Tax Support Scheme
11 October Meet your local emergency services
11 October New leisure centre makes a splash with an Olympic opening
11 October Fareham Councillor switches political group 
10 October CAT meeting to discuss Cranleigh Road planning appeal
03 October In the pink for breast cancer awareness
September 2016
22 September Grab a slice of cake at the Macmillan Coffee Morning
21 September Aviation expert gives seal of approval to Solent Airport at Daedalus
21 September Appeal made to Planning Inspectorate
19 September Summer success!
15 September Sculpture unveiled to celebrate fifty years of Fareham-Vannes twinning
14 September A blooming success!
14 September Still time to comment on new homes in Warsash
05 September Freedom March in Fareham
August 2016
17 August Consultation on Protecting Fareham's Town Centre from Anti-Social Behaviour
16 August Freedom March in Fareham to Mark 50 years of Twinning
10 August Bygone Fareham
01 August Plans continue to improve Hill Head
July 2016
29 July Council declines application for Parish Council
26 July Glorious green spaces given green flags!
26 July We'll pay you to tell us what you think of Fareham Town Centre and Portchester District Centre
26 July Councils slam Hampshire County Council's 'consultation'
22 July Council and Police set to join forces
21 July Access All Areas is nearly here!
20 July Stubbington Bypass on its way
14 July Thumbs up Thursday
14 July Hear about the Portchester to Paulsgrove coastal defence scheme at CAT meeting
13 July Gardens Open Day
11 July My Amazing Summer
04 July Fighting Fraud in Fareham
04 July Get your views heard at the summer CAT meeting
June 2016
30 June Building Control Partnership wins prestigious awards
30 June Fareham Borough Council unveils Solent Airport and Business Parks
30 June It's time to play on National Play Day
30 June Banish holiday boredom with Mini Play Mornings!
28 June Work underway on vision to transform Fareham Town Centre
27 June Get set for Access All Areas
23 June Speak up at the Summer CAT meeting
22 June Update on IFA2 at summer CAT meeting
20 June Council approves plans to transform Westbury Manor Museum
15 June Council to name five new Aldermen
15 June Foamy first for summer SNAP night!
13 June Fareham Summer CAT meeting
06 June Still time to enter the Community Gardening Challenge!
03 June Fareham Leader calls for collaboration ahead of Hampshire Cabinet meeting
May 2016
20 May Fareham and Gosport Coastal Strategy receives final Environment Agency approval
19 May Work gets underway on vision to transform Portchester District Centre
18 May CAT Meeting to Discuss IFA2 Planning Application
17 May Citizens honoured for their hard work
16 May Youth Power at the Y CAT!
16 May Free half term fun with the Fareham Play Rangers
12 May Meet the new Mayor
6 May Bloomin' Good Fun at the Gardeners' Fair
April 2016
28 April Come and display your vintage wares
28 April Be fabulously floral at free event!
14 April Join us to celebrate the Queen's 90th
11 April Celebrate your 90th with a Royal celebration!
08 April Workshop for wildflower seeds
04 April Sow and Grow with free seeds
March 2016
29 March Bloomin' Good Fun at the Gardeners' Fair
29 March Turning back time for Wykeham House
29 March Holly Hill Leisure Centre progressing well
24 March Refusal for Cranleigh Road development
23 March Passivhaus Project Complete!
22 March Fareham East Councillor resigns
16 March Devolution poised to move forward in Hampshire
15 March Public exhibition and meeting to discuss Hill Head promenade
14 March Prosecution success for illegal tree cutting
10 March Display your wares at the Gardeners Fair!
08 March Come on Fareham, Let's take the Oops out of Poops
03 March Terrific Award for 'Remodelling Local Services'
02 March Brilliant Progress with Blackbrook!
February 2016
23 February Public meetings on revised Newlands Farm planning application
22 February Council approves decision to seek development partner to deliver Welborne and consider compulsory purchase
16 February Easter adventure through the woods
15 February Clean and Green for the Queen
11 February Council considers options for Welborne delivery
09 February Safe sailing for sea cadets
02 February Help us make our play parks even better
02 February Eat Out, Eat Well
January 2016
29 January Hill Head promenade open and holding up well
18 January Course Park is Complete!
18 January Repair work to stabilise Hill Head seawall damage continues.
13 January Help us decide on Council Tax
11 January Win tickets for naming and acclaiming your hero
8 January Cranleigh Road Planning Application
8 January SNAP Night to be struck by Cupid!
7 January Come Display Your Wares at the Farmers' Market!
6 January Repair work to stabilise Hill Head seawall damage commences
December 2015
22 December Hill Head Promenade Update
22 December An Early Christmas Present!
21 December Clock tower in 'tick tock' condition
16 December Westminster event puts focus on Hampshire and Isle of Wight devolution
15 December Christmas closure times
8 December An honourable tea party
3 December New electricity link with France to be discussed at CAT Meeting
3 December Hats off to Holly Hill Leisure Centre!
November 2015
30 November Singing in Spirit at the Christmas Carol Concert
27 November Action against domestic abuse
25 November Award success for Stray Dog Service
23 November Goodwill to All at the Craft and Gift Fair
19 November Find out about the Funtley Governance Review at the next CAT meeting
18 November Secretary of State meeting boosts devolution plans for Hampshire and the Isle of Wight
17 November Help make Cams Alders Recreation Ground better
16 November Let's take the Oops out of Poops
13 November Electricity link with France proposed for Fareham to keep the lights on in 2020
12 November Sleighing Good Fun Sunday!
11 November Sackful of Fun Begins at the Big Christmas Weekend!
11 November Find that special something at the Christmas Craft and Gift Fayre
9 November Hill Head Classified as Excellent Bathing Beach
9 November A new beginning for Blackbrook Park
6 November Christmas Comes to Fareham
5 November Celebrating success at Fareham Innovation Centre
3 November Forever Remembered
2 November Fighting Fraud in Fareham
2 November Fareham Today special edition outlines housing land pressures
October 2015
29 October Step into Christmas at SNAP!
22 October Happy Holidays with the Holly & the Ivy!
20 October Holding out for a hero
19 October The Power of the Youth
19 October Help us make sure we have the right priorities
16 October MPs to discuss Hampshire and Isle Of Wight devolution plans
16 October Community consults on Course Park play area
15 October Business talks keep on booming!
13 October Autumnal Antics with Play Rangers
07 October Things that go bump in the night!
07 October Chancellor's announcement endorses Hampshire & Isle of Wight devolution plans
06 October Pumpkins and Play!
05 October Dial 999 For a Fun Filled Day with the Emergency Services!
01 October Sliding good fun at Segensworth
September 2015
30 September Innovative Ideas with Enterprise First
29 September Swing into Spring at Stubbington
28 September New homes for domestic abuse victims
28 September Community Governance Review - Funtley
23 September Opening and Dedication of the Ernest Crouch Lounge takes place at Collingwood Court
23 September A new bench for everyone
21 September Barking Brilliant!
21 September Have your say: Draft Design Guidance for planning
21 September 'One Community' appointed to deliver the 'Big 3' for Fareham
14 September Tell us what you think of our Council Tax Support Scheme
14 September Fareham just keeps on Blooming
10 September Council rewarded for Small Business Support in Hampshire and the Isle of Wight
9 September Attention Gifted Artists!
7 September Business rates key to Hampshire and Isle of Wight devolution bid
4 September Come along and support your community with brilliant bulbs!! 
1 September Reminisce at Bygone Fareham
August 2015
27 August Daedalus and Stubbington Bypass - The Inside Story
26 August Do the Hula at Hawaiian SNAP night!
26 August Busy Minds for Business
26 August Get Crafty and Creative at the Craft and Gift Fair!
20 August Fly Away with Fairy Tales and Folklore
12 August Green Fingered Greatness at the Golden Gardens
12 August Amazing Attendance for Action Packed Activities
July 2015
31 July On Course to improve play area
29 July Daedalus Vision consultation takes flight
29 July Glorious green spaces flagged up for award!
28 July Calling all Entrepreneurs
28 July Important voter registration information coming soon
23 July Access All Areas Arrives!
23 July Permission granted for new food store
22 July Time for Thumbs up Thursday!
14 July Going the distance for charity
14 July Grand Opening Day for Gardens
10 July Fareham Borough Council sends strong message to 'cowboy' builders
9 July Last chance to quiz Councillor Woodward this summer
7 July New Play Equipment at King George V Play Area
6 July Make the Pledge to Recycle
3 July Draft vision for Daedalus open for discussion
3 July Give Thursday the Thumbs Up!
1 July Excellent result for CEMAST building
June 2015
25 June Excellent Experience with Enterprise!
25 June Raring to Go for Access All Areas and Mini Play Festivals
23 June Flying the flag for Armed Forces Day
22 June New non-residential parking guidance
18 June Review continues for Warsash Maritime Academy
16 June Work begins on Holly Hill Leisure Centre
16 June Take part in the Mayor's charity bike ride
15 June Fareham CAT Meeting
15 June Surf into the Summer Spirit at SNAP!
15 June Closing Date Extension for Community Gardening Challenge
12 June Be aware of doorstop scammers
11 June Field in Trust is Shown on the Green
10 June The Big Clean Up is Back!
9 June Portchester Summer CAT meeting
1 June Howzat! Bath Lane Pavilion Reopens
May 2015
29 May A look at the last year at CAT meeting
29 May Entries Reminder for Green Finger Greatness at Community Gardening Challenge
28 May Skate Jam Success
22 May Your Park, Your Say
21 May Healthy Progress with Holly Hill Leisure Centre
19 May Executive gives go-ahead to feasibility study
18 May Progress with Passivhaus
18 May Get Your Skates on for Skate Park Jam!
14 May Meet the new Mayor
14 May Be aware of fraudsters in Fareham
13 May Building Services and New Expectations
13 May Planning blueprints found sound by government inspector
11 May Consulting with young people
April 2015
30 April Fond Farewell to the Mayor's Cadet
29 April Fareham Citizens Honoured
27 April Funding Victory for Access All Areas
27 April Get Handy with Hanging Baskets!
24 April A Special Invitation to King George V Play Area This Summer
23 April Get Glorious Green Fingers for this Year's Community Gardening Challenge
22 April Vintage Fair to Hit Fareham This Summer
20 April Leisure Centre Naming is Child's Play
20 April Swing into summer at Park Lane
13 April Further acts announced for Music Month
09 April Sing in the spring this April with Music Month
02 April Planning application submitted for new homes in Portchester
March 2015
30 March Majestic Meadow Planting at Hillson Drive
27 March More good news for £1.5m runway
26 March Council handed keys to Fareham Innovation Centre, Daedalus
25 March Tree-mendous Fun at the Tree Trail
24 March A Purrfect Pantomime This Christmas
20 March Free business support launch a success
13 March Going Wild with Fareham in Bloom
11 March Roll up your sleeves for the Big Community Clear Up Day
10 March It's take off for £1.5m runway
09 March Designing play areas is child's play
06 March Get free business support
05 March Awards success for Environmental Health Partnership
05 March Dance away at the Mayor's Charity Ball
02 March Local Rugby club scores with community funding
February 2015
27 February Business Breakfast success
23 February The Great Easter Eggstravaganza
18 February Seafarers set sail with help from community fund
16 February Business benefits from superfast broadband
13 February Free half term fun with the Fareham Play Rangers
13 February Youth Council asks youngsters to complete survey
11 February Planning blueprint changes approved for public consultation 
09 February Beware of Council Tax scammers
06 February Parking in Titchfield
January 2015
23 January  Inspector reports back his findings
21 January  Changes to the Welborne Plan agreed
08 January  Planning application submitted for new food store