Home Energy Efficiency
Energy Efficiency Counts
Making the most of Energy
Below are links to audio / image presentations and websites which will give you more information about saving your money , our energy and our environment.
The Environment, Energy And Us
Climate Change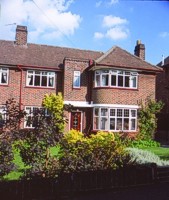 Every time we switch on our lights, turn on the heating, heat water, cook, use any gas or electrical appliances in our homes , we are using resources which will not last forever.
Moreover, our increasing demands for energy are having a negative effect on the environment with the world's scientific community now agreeing that the climate is changing for the worse and we can all "do our bit" to help reduce the problems being created.
A more detailed picture of climate change, global warming and the greenhouse effect is available via this interactive website link 

. An insight into what you can do to help is also provided.
Helping The Earth Begins At Home
Where Is All The Energy Going?
Over a quarter of the carbon dioxide we produce in the UK results from the use of energy in our homes.
Most of this energy is used when heating the home.  This is followed by heating water, cooking and then when using other appliances; i.e. fridge freezers etc.
Energy escapes from the house through five main sources with the cavities and the loft being the most significant weak points.
Nevertheless, there are a number of ways in which we can reduce this waste with many being simple.  While others will require expenditure, the investment made will ensure reductions in the fuel bills and this website will offer valuable links and advice toward identifying the appropriate changes, the costs, the savings and the grants available.
How Energy Efficient Is Your Home?
The Home Energy Check
It is possible to obtain a personalised Energy Efficiency Report 

 which will list all the ways you can reduce your energy consumption.
The report will also indicate the energy and financial savings that can be obtained if you adopt the suggested changes.
The Measures Available
Insulation
Insulating your home minimises heat loss, helps regulate the temperature and helps save money.
The Energy Savings Trust provides useful information  on the various types of insulation available 

.
Schemes promoted by Fareham Borough Council are explained in the Grants and Discounts section.
Heating and Hot Water
With the energy efficient condensing boiler, effective time and temperature controls and appropriate tank insulation, you could save up to £180 a year in heating bills.
Schemes promoted by Fareham Borough Council are explained in the Grants and Discounts section.
Renewable Energy Systems
Renewable energy has a number of benefits for the consumer and the environment.  Systems available include:
Solar Photovoltaics (PV)
Solar Water Heating Systems
Small scale Wind Turbines
Ground Source Heat Pumps
Air Source Heat Pumps
Biomass Heating
Small Scale Hydro
The Council together with eight other authorities has produced an informative leaflet "An Introduction to Renewable and Low Carbon Energy Technology in Hampshire & Isle of Wight"

(1 MB) describing the systems listed above.  For a copy please contact the Customer Service Centre on 01329 236100 or email customerservicecentre@fareham.gov.uk
In addition "Insulate Hampshire" is able to offer advice on installing solar panels. For further information please contact the Insulate Hampshire Team on 0800 952 0037 or via the website www.insulatehampshire.co.uk 

.
The United Sustainable Energy Agency (Cocoon) has published a useful Solar Suitability Checker tool 

 to enable a homeowner to check whether your property is suitable for Solar PV and/or Solar Hot Water. The tool allows you to view a satellite image of your property where the size and orientation of the roof space getting the most sun can be quickly established. Once you have established that your house is suitable for solar, costs and returns on investment for a suitable system are shown on screen. This will give a rapid snapshot of how solar compares as a potential investment thanks to current Feed-In Tariffs (FITs) and the approaching Renewable Heat Incentive (RHI).
If you can afford the level of investment required, you can then move on to a full comparison of a number of installer estimates for suitable systems. You will be able to select up to six approved installers to come out and do a free no-obligation survey of your property. This will confirm its suitability and lead to written quotations. Only at the final stage of a homeowner deciding you would like installers to visit you will Cocoon ask for any contact details.
Grants and Discount Schemes
The following schemes are available to help you towards meeting the cost of installing heating and insulation systems depending on your circumstances.  These are:
Free Insulation Grants
Free grants for loft and cavity wall insulation are available to private households where anyone is aged 70 and above or those who receive qualifying financial benefits. The grants are available as part of the Government's Carbon Emissions Reduction Target (CERT). Grants are normally available through the major utility companies (British Gas, NPower, E.ON, EDF, Scottish Power, Scottish & Southern Energy) as well as to eligible households through the local Insulate Hampshire initiative (see below). All other home owners and private tenants will still qualify for a partial grant through the Insulate Hampshire scheme.
Insulate Hampshire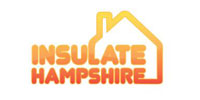 Fareham Borough Council is working in partnership with Hampshire County Council and other district councils across the county and with funding from Scottish Power to bring residents the Insulate Hampshire scheme.
Insulate Hampshire offers loft insulation from £99 and cavity wall insulation from £75 for at least the first 5000 householders to sign up to the scheme and from £99 thereafter, subject to a free, technical survey provided by the scheme. Insulate Hampshire can also offer rolls of insulation to top up your existing loft insulation for £49 for a maximum 100 sq. m.
Through the scheme residents can also receive advice on installing solar panels and referrals to other community services such as benefit entitlement checks and home safety visits.For further information please contact the Insulate Hampshire Team on 0800 952 0037 or via the website www.insulatehampshire.co.uk 

Warm Front Grant Scheme                                                                                   
Warm Front is a Government-funded scheme which is available until March 2013 that offers energy efficiency advice, a package of heating improvements and thermal insulation for households in receipt of qualifying financial benefits. The maximum amount of a Warm Front Grant is £3,500; however, homes that need oil or liquid petroleum gas (lpg) central heating may receive a grant of up to £6,000.
The scheme is available to householders owning their own home or renting it from a private landlord, and who receive one or more of the following benefits:
Pension Credit or;
income-related Employment and Support Allowance that includes a work-related activity or support component.
And those awarded:
Income Support (ISA) or;
income-based Jobseeker's Allowance (JSA), or;
income-related Employment and Support Allowance in the assessment phase (first 13 weeks of the claim)…who must also have one of the following:

a pensioner premium. or;
a disability or severe disability premium, or;
an award of child tax credit that also includes an element for a disabled, or severely disabled child or young person, or;
a child under the age of five living with you
In addition to the qualifying benefits listed above, the property you live in must also be poorly insulated and/or not have a working central heating system.
 If you are not sure whether you are entitled to a Warm Front Grant, call the Warm Front Benefit Entitlement Check Team free on 0800 316 6011.
Heating improvements may include:
installing a new gas, electric or oil central heating system
repairing an existing central heating system
converting solid-fuel open fires to a glass fronted one
installing up to three electric storage heaters
Insulation improvements may include:
Loft insulation
Draught proofing
Cavity wall insulation
Hot water tank insulation.
For further information please contact the Warm Front Team on 0800 316 6011 Monday to Friday from 8am to 6pm or Saturday 9am to 5pm, quoting "MK764" or via the website www.warmfront.co.uk 

Fareham Home Energy Heating Scheme
Because of the restrictions imposed by the Warm Front Scheme (see above), the Council recognizes that many households on low income and in fuel poverty are ineligible for a Warm Front Grant. Subject to the financial resources of the applicant and the availability of funds, the Council is able to offer of an Interest free loan of up to £5,000 to help vulnerable home owners who are considered to be at risk and who cannot afford to finance vital central heating improvements.
A Fareham Home Improvement Loan can be provided to meet the cost of:
replacing an inefficient Central Heating System where the existing installation is over 15 years old and has been certified by a qualified heating engineer to be defective.
installing an efficient Gas Fired Central Heating System where none currently exists (depending on a gas supply being available to the property)
The Fareham Home Improvement Loan is an interest free loan secured on your property. Unlike many other commercial equity release schemes, no repayments are made until the property is sold.
These measures will only be installed where the householder agrees to also receive necessary insulation measures to improve the energy efficiency of the dwelling.
The dwelling must be in Council Tax Band A,B,C or D to be eligible under the Council's Home Improvement Loan Policy
Applicants will be required to complete an application form and provide copies of their income statements covering the past year.
Please phone Fareham Borough Council on 01329 236100, Monday to Friday from 9am to 5pm, quoting "Fareham Home Energy Heating Scheme".
The scheme has a limited budget and is available on a first-come, first-served basis.
Energy Saving Products
Details of energy saving products 

 are available on the Energy Savings Trust website.
The European Union has introduced a grading system (A-G) which identifies the level of energy efficiency of domestic appliances. There is a legal requirement that the EU energy label is shown on all fridges, freezers, fridge-freezers, washing machines, tumble dryers, washer dryers, dishwashers, electric ovens and light build packaging.
 Water Efficiency
In addition to savings on your heating bills you may be able to make significant savings on your water bill by switching to a meter. Customers of Portsmouth Water are able to check their current water usage and whether they could save money and help the environment by switching to a meter. The Interactive Water Calculator can be completed on the Portsmouth Water website 

.
Further Information
More detailed information on energy efficiency issues covered within this site is available from the various external agencies listed below:
The Energy Efficiency Advice Centre
Ground Floor
14 - 15 Brunswick Place
Southampton SO15 2AQ
E-mail: sec@environmentcentre.com
Website: www.environmentcentre.com 


Freephone Advice 0800 512012

The Centre provides independent advice and information regarding insulation, heating and renewable energy systems as well as relevant grants and discount schemes.
The National Energy Foundation (NEF)
Renewables at the National Energy Foundation
Davey Avenue
Knowle Hill
Milton Keynes MK5 8NG
Freephone Advice: 0800 138 0889
E-mail:renewables@greenenergy.org.uk
Website: www.greenenergy.org.uk 

The NEF provide information regarding solar energy systems, wind turbines, ground source heat systems and bio-energy heating systems for the domestic property.
Green Electric
www.greenelectric.co.uk 


This is electricity derived from renewable sources such as wind, wave, tide, biomass and solar systems with Green Electric providing consumers – domestic or industrial – with help to find sources of green electricity for their home and business.
The Carbon Trust
8th Floor
3 Clement's Inn
London WC2A 2AZ
Tel. 0800 917 3030
Website: www.carbontrust.co.uk 


The Carbon Trust helps businesses and householders understand the Climate Change problem and the impact it will have on the environment and our lifestyles. It offers advice on how to cut carbon emissions.
Cavity Insulation Guarantee Agency (CIGA)
The Cavity Wall Insulation Guarantee Agency Ltd
CIGA House
3 Vimy Court, Vimy Road
Leighton Buzzard, LU7 1FG
Tel: 01525 853300
Website: www.ciga.co.uk 

CIGA provides independent 25 year guarantees for cavity wall insulation fitted by registered installers. It is governed by a council of recognized bodies and is supported by relevant trade associations and government departments.