Press Release
13 February 2015
Youth Council asks youngsters to complete survey
Fareham Youth Council is asking 11-19 year olds to fill in a questionnaire so they can find out what local young people know about Fareham Borough Council and whether they feel like they are consulted with.
The Youth Council held a conference last year in front of councillors and local young people. Questions were raised at the conference and to help answer these, the youth council has put together a questionnaire. The questionnaire includes topics including what young people know about the council and how it links to the youth of Fareham.
Fareham Youth Champion, Cllr Trevor Cartwright said: "It's really important that the council works closely with young people and listens to their views, as they are the future of Fareham. I would encourage young people to fill in the Youth Council's questionnaire so that they can work out the best way in which we can all work together."
Fareham Youth Council is a group of young people that aim to help represent the views of young people in Fareham and work on projects that matter to them.  In the past the group has worked on Welborne, the Park Lane Vision and try to represent the youth's views to the council and other concerned parties.
To complete the questionnaire and to be in with the chance of winning a £20 voucher of your choice please visit www.fareham.gov.uk/consultations
For more information about the Youth Council or how to join please visit www.fareham.gov.uk/youngpeople or contact yc@fareham.gov.uk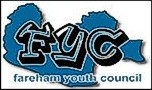 ENDS
For further information contact:
Becca Bennett, PR and Marketing Support Assistant, Tel: 01329 824609
fax: 01329 550576, e-mail: publicity@fareham.gov.uk