Press Release
14 July 2015
Going the distance for charity
3,214 miles in total were cycled on July 11 for the Mayor of Fareham's Charity Isle of Wight Cycle ride.
Starting bright and early at 9am, the 70 mile cycle ride raised money for the Mayor's chosen charities: The Dave Wellman Cancer Trust and The Gosport and Fareham Inshore Rescue Service (GAFIRS).
The exhausting but rewarding cycle ride saw 44 cycle enthusiasts take part, with 38 tackling the 70 mile Round the Island challenge, and six taking part in the 21 mile Fishbourne-Bembridge-Fishbourne route.
Cyclist club, Fareham Wheelers took 5 hours - 40 minutes, with stops along the way, shortly followed a minute later by Richard Jolley and his son, Alex and Paul Johnston.
The Mayor of Fareham, Cllr Mike Ford said: "Today was a terrific accomplishment!  A massive thank you to everyone who took part, with additional gratitude to WightLink, Asda Fareham, Waitrose Locks Heath and the Fareham Leisure Centre who contributed significant sponsorship and support."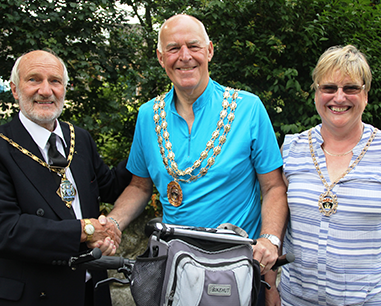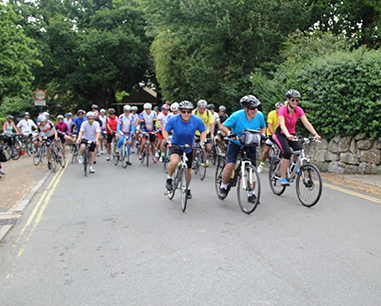 ENDS
For further information contact:
Katy Ladyman, PR and Marketing Officer, Tel: 01329 824518
fax: 01329 550576, e-mail: publicity@fareham.gov.uk