Press Release
12 August 2015
Green Fingered Greatness at the Golden Gardens
Enjoy looking at three of Fareham's gold award winning town centre gardens this Thursday at the Golden Gardens!
Join a horticulturist who will speak about these important green spaces, their design, maintenance and plants used. The tour will cover the Sensory Garden, Westbury Manor and Civic Gardens and all participants will receive a free fuchsia plant courtesy of St Margaret's Nurseries.
Executive Leader for Streetscene, Councillor Tiffany Harper says: "The Golden Gardens presents a fantastic opportunity to witness some glorious explosions of colour and revere the skills and dedication of our borough's superb gardeners."
Tickets cost £5 but note spaces are limited.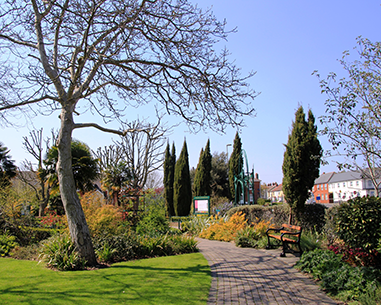 ENDS
For further information contact:
Katy Ladyman, PR and Marketing Officer, Tel: 01329 824518
fax: 01329 550576, e-mail: publicity@fareham.gov.uk