Press Release
9 September 2015
Attention Gifted Artists!
Calling all creative individuals! The Art & Design-led Gift and Craft Fair will be held on the 28th November in West Street Fareham in collaboration with Fareham Town Centre.
This unique event will offer the customer original quality work from the best emerging artistic and established talent from Fareham and across Hampshire, just in time for Christmas!
Makers can secure a pitch from just £30 and arts can opt to share a stand provided all work being sold is original to the seller, ensuring the public can buy with confidence.  Goods for sale might include fine art (contemporary & traditional), ceramics, mixed media, graphics, glass, jewellery, photography, textiles, wood carving/furniture, sculpture, illustration etc.
Spaces are limited and are on a first come first serve basis, so book now to get involved!
For further information, please contact: Jackie Edwards jackieedwardsmarketing@gmail.com  Biscuit Marketingpr - www.artdesignmarket.co.uk 

Telephone no. 07514 680872
ENDS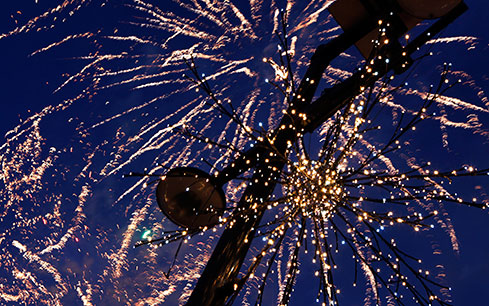 Photo credit: Innes Marlow Images
Notes to Editor:
Artists/makers to supply their own gazebo** hence the low cost of attending this event which is the best trading Saturday of the year, being the last weekend of the month before Christmas.  A 3mtrs x 2mtrs is £30, 3mtrs x 3mtrs £35, 4mtrs x 3mtrs £40.  You can share a space with one or more artists as long as we now who is attending and what is being sold.  There is limited space and I urge you to book this at your earliest opportunity the 30 stalls will be sold on a first come first served basis incorporating a good mix of interesting work. **(There are 3 remaining gazebos of 6 gazebos loaned from the council if you would like to attend but have no gazebo £5 charge).
For further information contact:
Katy Ladyman, PR and Marketing Officer, Tel: 01329 824518
fax: 01329 550576, e-mail: publicity@fareham.gov.uk