Press Release
Wednesday 6 March 2013
Portchester CAT meeting at the new community centre
The next Portchester Community Action Team meeting (CAT) will take place on Friday 8 March 2013 at Portchester Community Centre from 7.00pm to 8.30pm.
This will be the first CAT meeting to be held in Portchester's new £2 million pound Community Centre, which boasts a large multi-purpose hall (where the meeting will be), children's centre and kitchen.
Chairman for Portchester's Community Action Team Meeting, Councillor Nick Walker said: "For those residents who haven't yet visited the new Community Centre, this is a great opportunity to come along and see what it's like. There'll be a presentation on the new facilities, and an opportunity to ask questions. This will be the first of many such events at the centre, putting it at the heart of local life"
During the evening there will also be an update from the local police, a talk by the local ambulance service (South Central Ambulance) and you can help us improve the recycling of clothes and textiles within the Borough.
CAT meetings are a great place for you to raise any issues, questions or suggestions you may have about your local community and to catch up with your local councillors.
More information about CATs can be found online at www.fareham.gov.uk/cats or by emailing cats@fareham.gov.uk.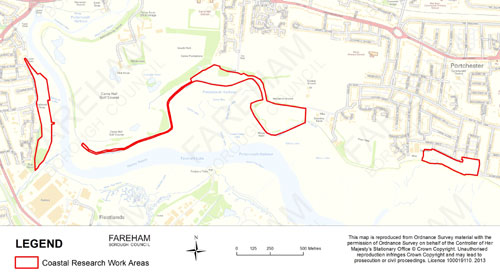 ENDS
For further information contact:
Lorna Tipper, PR and Marketing Support Officer, tel: 01329 824302
fax: 01329 824505, e-mail: publicity@fareham.gov.uk
This and previous media releases can be viewed on the Council's website: www.fareham.gov.uk/pressreleases
Keep in touch on the go
'Like' us on Facebook 

'Follow us on Twitter