The Construction Process
Check out these photos of the big build!
August 2016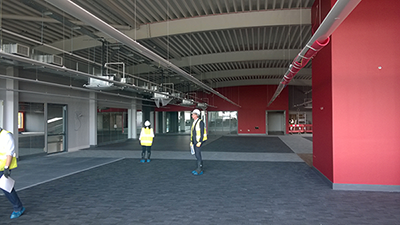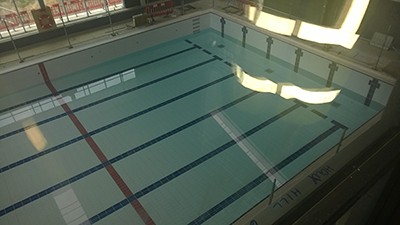 A time-lapse of the pool being tiled.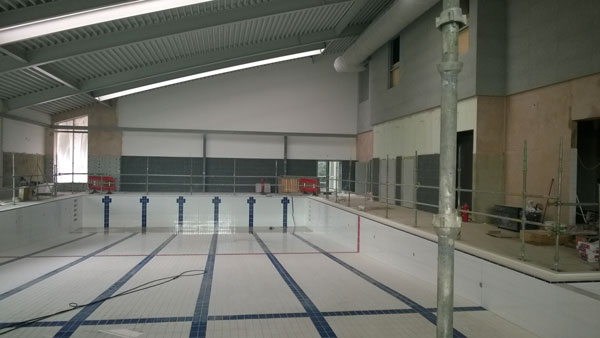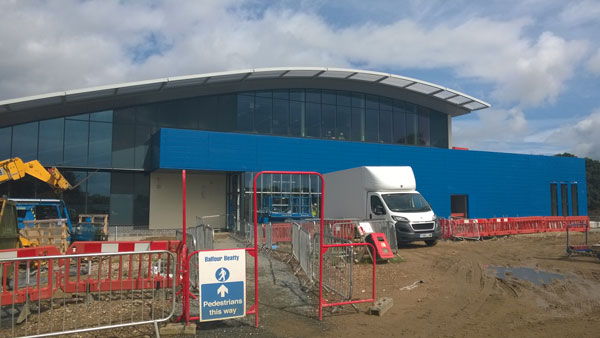 April 2016
The main structure of the building is complete, the two swimming pool tanks are in place and the installation of the pool filtration equipment and air conditioning is finished.
The external glazing will be installed in May 2016 at which time passers-by will get to see what the finished building will look like.
Work is now underway to install underfloor heating and the electrical cabling to supply the building, including a state of art audio–visual system for the dance studio and fitness gym.
Work is underway on the external areas, including the kerbs and final surfacing of the 203 space car park.

December 2015
The steel frame is now complete
November 2015
The steel frame of the building is being assembled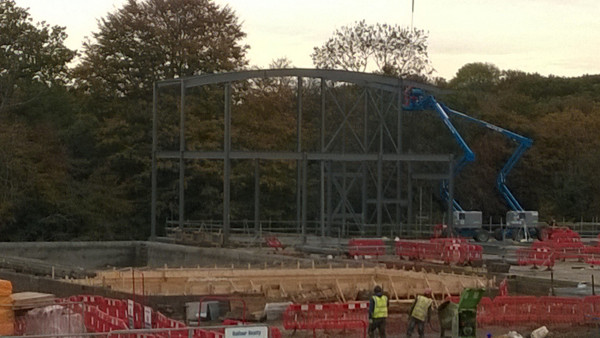 October 2015
The main swimming pool tank is now complete and has been leak tested
Basement plant room is nearly complete
Access to the site has been improved with a new junction on to Barnes Lane
Preparation for the football pitches is underway