Open Space Improvement Programme
Fareham Borough Council has been collecting developer contributions for the provision of open space for many years. Developer contributions are made when a new development takes place in the Borough, which does not incorporate on site provision of new facilities.
The Council attracts a contribution from the developer for the appropriate open space type, in accordance with the Council's Supplementary Planning Guidance (SPG) for Open Space and, as a result of collecting these contributions, has been able to provide a range of new and improved outdoor sport, play and other recreational facilities in the Borough.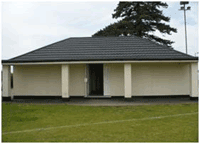 A five-year programme of improvements has since been developed for both outdoor sports and play and other recreational provision, which has been developed using evidence studies including the Playing Pitch Strategy, Green Spaces Study and Play Strategy combined with feedback from ward Councillors, local residents and local sports clubs and organisations.
Using the links below, please click on the CAT's area you live in where you will find details of the improvement projects that have been implemented and details of other projects scheduled to take place over the next five years.
If you would like further information please contact the Leisure & Community Division on 01329 236100 or email customer.services@fareham.gov.uk.