Consultations and surveys
You can read the feedback about previous consultations on the closed consultations page.
Have your say on Stroud Green allotment proposals
We are proposing to provide additional allotments on part of Stroud Green open space. At the moment, there are 50 occupied plots at the Stroud Green Allotments. We would like to add a further 35 plots on part of the green. There are currently 77 residents on the allotment waiting list all of whom live in the Stubbington/Hill Head area. The new allotments would allow more local residents to enjoy the benefits of allotment gardening.   
We had explored the possibility of siting the allotments at Daedalus, however the poor soil quality there meant that it would not be suitable for allotment plots. 
We understand that some people have been concerned about the whole open space being used for allotments. We can confirm that the allotments would only take up part of the open space with much of the current space remaining available to the public.
A new hedge and fence would separate the allotments from the open space and the current views of the fields to the east would not be affected.  There may be opportunities for some small improvements to the open space e.g. benches but would like to know what you think before proceeding.
You can have your say using the comments form 

by Monday 19 June. 
We will also be holding a consultation event on Stroud Green open space on Tuesday 6 June from 3pm to 7pm where you can come along and tell us what you think about the proposals.
Proposal for Traffic Light Crossing near Station Roundabout
Hampshire County Council are consulting on a proposal to install a permanent pedestrian crossing with traffic lights, close to the entrance of the underpass by Fareham Train Station (see image below). A Puffin Crossing is a pedestrian crossing with traffic lights which go green again only when no more pedestrians are detected on the crossing by infrared detectors and mats.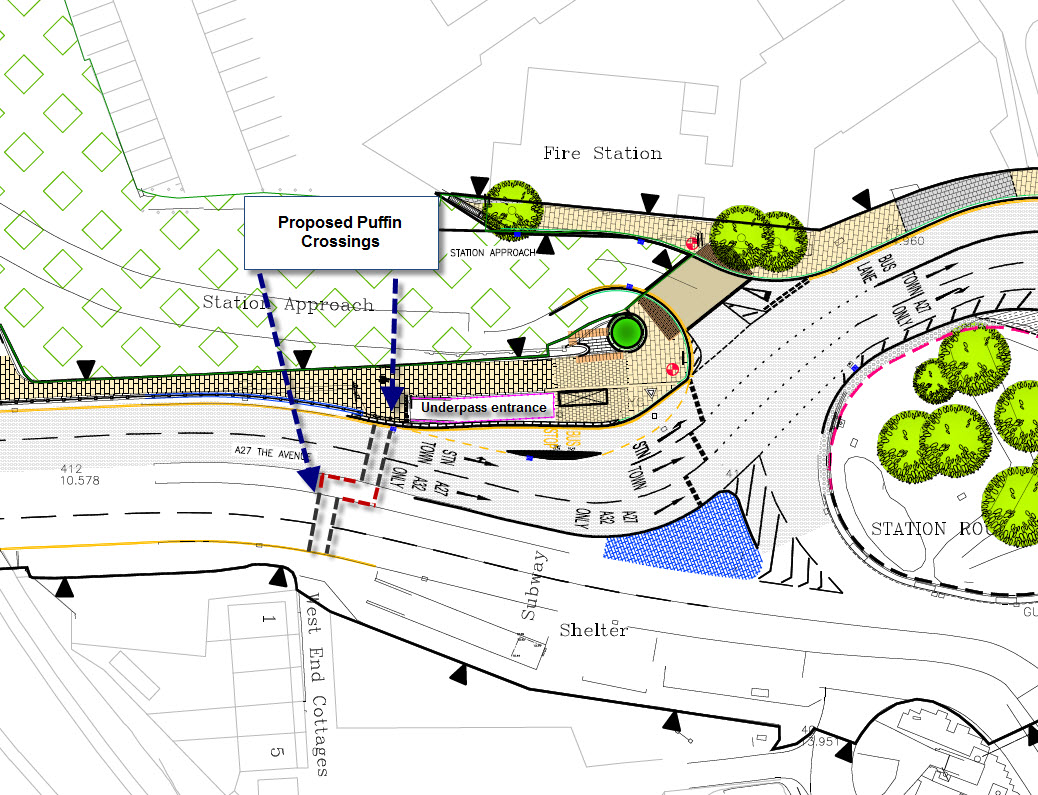 If you would like to comment on the proposals you can either email major.schemes@hants.gov.uk or write to ETE Department, Hampshire County Council, The Castle, Winchester, Hampshire, SO23 8UD by Monday 5 June.
Traffic Management Consultations
Traffic management consultations within Fareham Borough are available to view on the Hampshire County Council web portal 

.
Why we ask questions about equality
We often ask you questions about equality as part of consultation.  If you want to know why this is or whether you should answer them the 'why should I answer these questions'

(26 KB) leaflet should help.
Survey submission
If you have been redirected to this page, your survey response has been submitted successfully. This page lists all of our current consultations so please visit us again soon. In the meantime, if you have questions about consultation, please e-mail consultation@fareham.gov.uk.