Daedalus
The Daedalus site is around 200 hectares, of which the Solent Enterprise Zone area covers 82 hectares. The remainder is an operational airfield that is being commissioned for wider business use.
Fareham Borough Council alongside Gosport Borough Council have agreed a rates discount policy for the Enterprise Zone to allow companies generating new jobs in the advanced engineering target sectors to benefit from discounts for five years from first occupation. Outline planning permission for the whole Daedalus site has been approved and we are waiting for a conclusion of our section 106 agreements with the landowner.
Fareham Innovation Centre at Daedalus
Fareham's new £5.3m Innovation Centre offers office space and workshop facilities for new businesses, with a focus on the engineering, aerospace, aviation and marine industries.
The development is part of large scale investment at the Enterprise Zone, which includes improvements to the runway and new hangar space.
The Innovation Centre has close ties with Fareham College's new Centre for Engineering and Manufacturing Advanced Skills Training (CEMAST) 

on site.
What is a Business Innovation Centre?
The Innovation Centre is designed to provide an environment in which new businesses can be supported to prosper, grow and move on.  It will provide today's entrepreneurs with the business financial and leadership support they need in order to thrive.
Why is this necessary?
By providing on site business support and mentoring and the opportunity for peer interaction and support, Innovation Centres across the country have a track record of success in helping new businesses to survive and grow. Government statistics suggest that less than half of new businesses started in 2008 survived for 4 years or more, with many failing in their first year.  Conversely, businesses that start up in this type of supported environment are three times more likely to survive after 5 years.
How many jobs will the Centre create?
The Innovation Centre itself will create 150 new jobs.  There will also be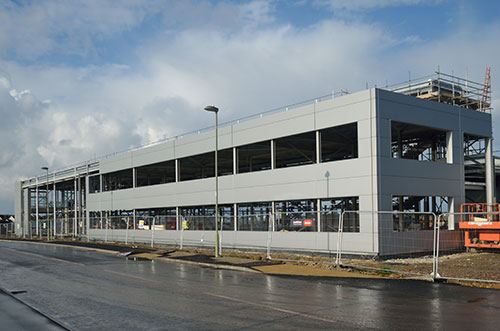 100 created during the construction phase of this and the other investment made by the Council (runway and hangar). However, it is a crucial part of the wider Daedalus development as it is hoped that, as businesses in the Centre grow, they will be able to move into larger premises within Daedalus or in the local area, creating room for more new businesses to develop. In total it is anticipated that Daedalus will provide 3,500 new jobs by 2026, providing a vital boost to the sub regional economy, particularly in view of the dockyard closures in Portsmouth.
Will the Centre be targeting a certain market?
Recognising its location in the Solent Enterprise Zone, the centre will provide facilities that encourage businesses related to the advanced manufacturing sector, including marine, aerospace, aviation and precision engineering.  However, the foremost objective will be to support new, highly-skilled businesses to thrive, so all entrepreneurs will be welcomed into the Centre.
You can also view the plans online.
Press Releases
2 September Progress on Solent Enterprise Zone praised by Council
2 December Topping Out ceremony held at Fareham Innovation Centre, Daedalus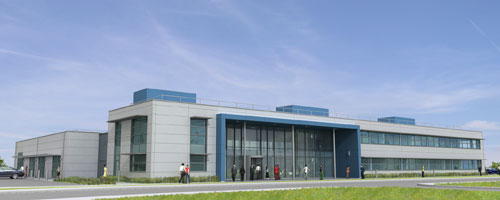 For more information:
If you are a business looking for opportunities on site or an investor or developer, contact Tom Kimbell, Industrial Agency, DTZ, on 0203 296 2078 or tom.kimbell@dtz.com
Solent Local Enterprise Partnership on information about grants (www.solentlep.org.uk 

)
Solent Enterprise Zone for information on discounts and other benefits (www.solentez.co.uk/ 

)