Fareham's Business Newsletter
July 2023
Welcome to the latest edition of Fareham's Business Newsletter, published by Fareham Borough Council. Each monthly edition delivers news, support and opportunities to businesses in Fareham.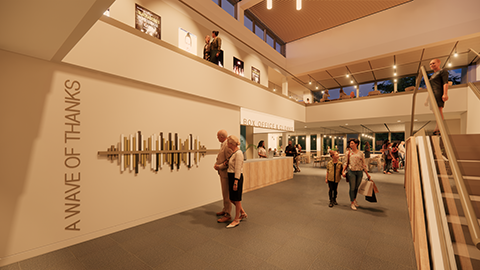 Become part of history by sponsoring the Fareham Live Soundwave
Fareham Borough Council has an exclusive sponsorship opportunity for just 30 businesses to become part of history at the new community, arts and entertainment venue, Fareham Live. 'A Wave of Thanks' is a bespoke piece of wall art which will be displayed in the foyer. Each businesses name will be inscribed on a bar and put together to create a 'sound wave' design. This will become a permanent fixture at the venue and a fantastic way to advertise your business. Go to www.fareham.gov.uk/waveofthanks for more information on the packages available and how to sign up. Click here for a virtual tour of how Fareham Live will look 

.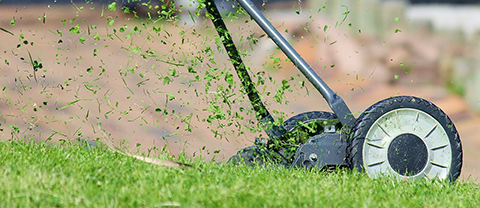 Gardening contractor wanted!
An opportunity has arisen with Fareham Borough Council for a gardening contractor who can regularly cut grass, trim shrubs and weed/tidy in some private, rented properties in Fareham. Ideally, this will be a contractor with their own equipment and waste removal, and able to do the works on a regular basis over the growing season at approximately five different properties. To express your interest in the first instance, please e-mail jwilkinson@fareham.gov.uk with your contact information.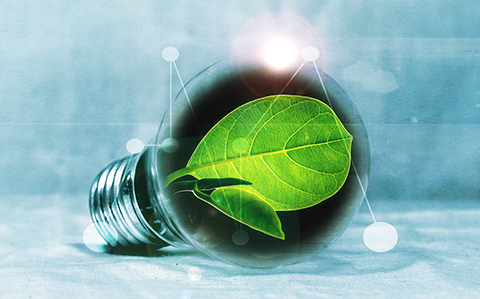 Reduce your energy costs and carbon footprint - business learning and networking event
UK Businesses have been feeling the impact of rising energy prices and pressures from the Government to meet 2050 net-zero targets. In response, Fareham-based Edensprite & Yandiya Technologies are co-hosting an event to help other local entrepreneurs to protect their business in the long-term. At this free event, they will facilitate discussions to find out what net-zero means and talk around next-generation, low-carbon solutions to help reduce energy costs. A networking lunch will be provided for all pre-registered attendees. The event is free but places are limited and must be pre-booked, so it is strongly advised to book your place as soon as possible. Click here to book your place 

 and know that a warm welcome awaits! For any questions or information about the event, please email shahji@yandiyatechnologies.com or call 01329 556575. 

Are you a Disability Confident employer?
The Department for Work and Pensions (DWP) wants to help you find and keep the right people for your business. Disability Confident helps employers attract, retain and value disabled employees and those with long-term health conditions. This series of free workshops, webinars, videos and case studies, delivered by Disability Confident leaders, will provide you with guidance and support to understand workplace adjustments, removing barriers, impariment information and more. On successful completion, you will gain an accreditation certificate and Disability Confident badge to use on your website, recruitment material, publications and social media. To find out more and to sign-up for free, click here.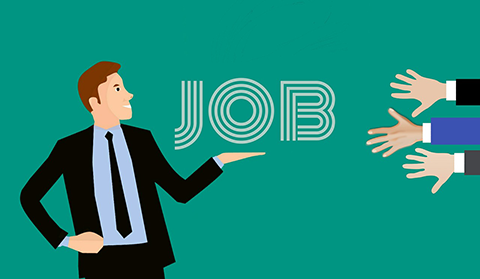 Fareham's FREE Monthly Employment and Skills Fair
Tuesday 8th August - 10am-1pm - JobCentre Plus, Fareham Town Centre
Each month, there is an Employment and Skills Fair held upstairs in the conference suite at JobCentre Plus in Fareham town centre. Attracting job seekers from across Fareham, Gosport, Cosham and Havant, exhibition space is completely free for employers and training providers looking to recruit. The event is organised and fully-funded by DWP Employer Advisors who would love to hear from local businesses that want to get involved. For more information and to book your free exhibition space please e-mail employeradvisors.solent@dwp.gov.uk who will be happy to help.
Have your say!
Fareham Borough Council is committed to an open process of consultation and engagement with the people of Fareham. Online surveys are one of the ways we can gather views and all of our surveys are open to the public, including local businesses. Some consultations are required by law and are run under statutory rules. Click here to view current consultations and have your say.
Do you have a business-facing event taking place in Fareham? Are there any topics you would like to see in future newsletters? Email economicdevelopment@fareham.gov.uk and let us know.

Sent this newsletter by a colleague? Subscribe here