Fareham's Business Newsletter
November 2022
Welcome to the latest edition of Fareham's Business Newsletter, published by Fareham Borough Council. Each monthly edition delivers news, support and opportunities to businesses in Fareham.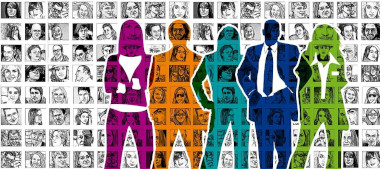 Get Your Business in the Mix
Are you a business that wishes to be notified when the Council is tendering for new suppliers? Opportunities at Fareham Borough Council are published on the South-East Business Portal 

. Registration is free, simple and quick, and we recommend using a generic email address. When you register, be sure to select the ProClass 

categories that best reflect your business. You will then receive email alerts for those categories as opportunities arise. You can then choose whether to tender for that opportunity.




Climate Change Toolkit
Reducing our carbon footprint is not only critical for the planet but is becoming increasingly important to customers and can even help to reduce energy costs. Looking after the planet, attracting customers and reducing energy bills are powerful reasons to 'go green' but it can be difficult for businesses to know where to start. The Council is committed to becoming carbon neutral by 2030 and we want to help Fareham-based businesses to reduce their footprints, too. With this in mind, we've created a Climate Change Toolkit. The Toolkit is a webpage that is constantly being updated and provides useful explanations, information and links to valuable sources of support, training, events, advice and funding opportunities to help businesses to reduce their carbon footprint.


 

Join the Warmer Homes Network of Trusted Installers
Fareham Borough Council has been awarded funding to offer fully funded, energy-efficiency improvements for eligible homes as part of the 'Warmer Homes' programme. This could include energy efficiency measures such as a range of insulations, air source heat pumps or solar PV panels. There is still time for local installers across the Borough to join our taskforce of trusted tradespeople to deliver this programme of work. If you are interested in becoming a trusted installer, please email retrofit@warmerhomes.org.uk for more information and to get involved.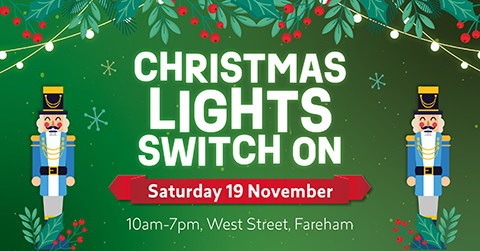 Sponsors of Christmas Lights Switch On Confirmed
Events on the size and scale of the Council's 'Nutcracker Christmas' rely on sponsors to help fund different elements of the day's festivities. National estate agents with local links, The Agency UK 

, has made it possible for Street Entertainers to delight the crowds throughout the day. M Coghlan 

funeral directors have sponsored an impressive Christmas tree to be located outside Westbury Manor Museum and Fareham Shopping Centre 

have sponsored a Nutcracker Trail for children to take part in following the event on the run up to Christmas. The day's events are once again supporting the Live Love Local 

 message, encouraging people to shop local and help support Fareham's range of unique and independent businesses.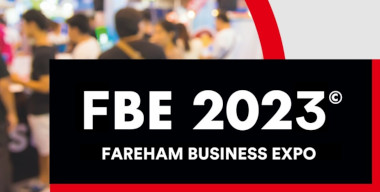 New for 2023 - Fareham Business Expo!
On Thursday 23 February 2023, the first ever Fareham Business Expo will take place at Fareham Leisure Centre. This exciting new event will bring together local businesses large and small, supply chains, customers, service providers and the community to meet, connect and do business together. Informed, specialist speakers will also be on hand to offer practical hints and ideas to help strengthen, diversify and grow your enterprise. Local businesses are now invited to book an exhibition stand to raise their company profile in the Fareham community. With early bird stand prices starting from just £250+VAT (valid until 31 December 2022) this is an affordable way to get your business the attention it deserves. For more information or to book your stand at the early bird rate, contact corporateteam@everyoneactive.com today.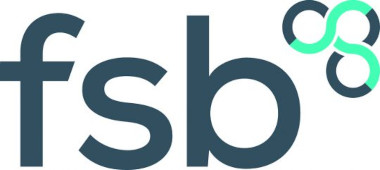 Fareham Borough Council Shortlisted for 'All-Round Small Business Friendly' Award
Fareham Borough Council is pleased to announce that it has been recognised at this year's Federation of Small Businesses (FSB) Local Government Awards. Having submitted four projects for consideration, the Council was shortlisted in the 'All-Round Small Business Friendly' category. This category was judged on the combined strength of all the Council's entries. The projects that were submitted included the Live Love Local campaign, the Fareham Shopping Centre ARG Funded scheme, which created events in the Town Centre to increase footfall; our work to support our market traders; and the funding we offered wider businesses to help provide training on topics such as e-commerce and social media.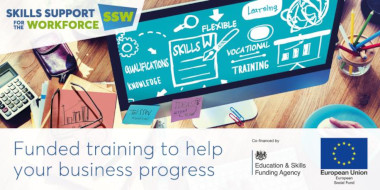 Fully Funded Training for Fareham-based Businesses
The Skills Support for the Workforce programme (SSW) helps support small and medium sized businesses in Fareham, and the wider Solent region, to upskill their employees with training courses and qualifications to help their business grow and boost the local economy. The only catch is that you will need to act now as the funding ends March 2023. So, if you employ less than 250 members of staff, are based within Solent area and would like to know more, contact Lisa Hutchings via the SSW website 

and she will be happy to help.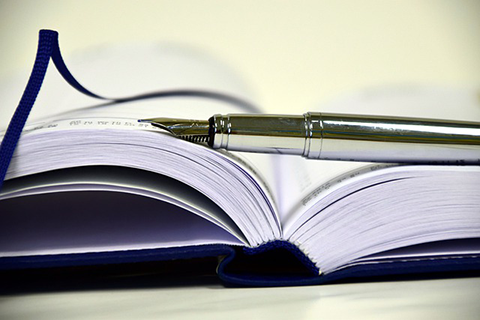 Dates for Your Diary

1 November: 10am-1pm - Jobs Fair @ Fareham West Street Jobcentre (click here to get involved)

9 November: 12:30pm-2:30pm - Communicate your way to Net Zero 

 Hampshire Chamber of Commerce @ Solent Hotel

15 November: 1:30pm-3pm - Speed Networking event 

Hampshire Chamber of Commerce and BNI Hampshire @ Royal Maritime Club

23 November: 8am-10am - Update from the Bank of England breakfast briefing 

Hampshire Chamber of Commerce @ Solent Hotel

6 December: 10am-1pm - Jobs Fair @ Fareham West Street Jobcentre (click here to get involved)

23 February: Fareham Business Expo @ Fareham Leisure Centre (click here to get in touch)
Do you have a business-facing event taking place in Fareham? Do you have a good news story to share with over 2,000 Fareham-based businesses? Are there any topics you would like to see in future newsletters? E-mail economicdevelopment@fareham.gov.uk and let us know.

Sent this newsletter by a colleague? Subscribe here.