What does the Council do?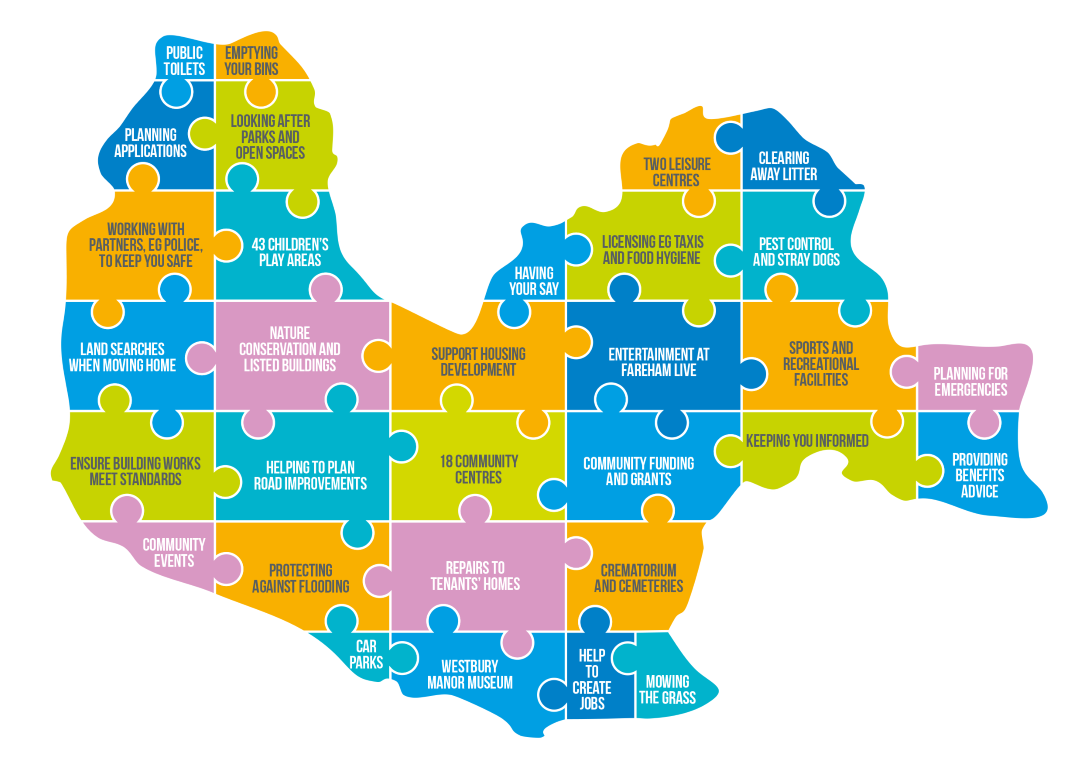 Although emptying bins is an important job, as the graphic above shows, your Council Tax helps to pay for many more Council services. Each helps to contribute to making Fareham an attractive place to live and work.  
The image below highlights the work carried out in a small selection of the services we provided in 2019/20.