Edge of Town Living
While larger development sites are often not popular, they create opportunities to include community facilities, such as shops, schools, and sports pitches, which can be enjoyed by current and new residents alike.
A new community proposed on the land South of Longfield Avenue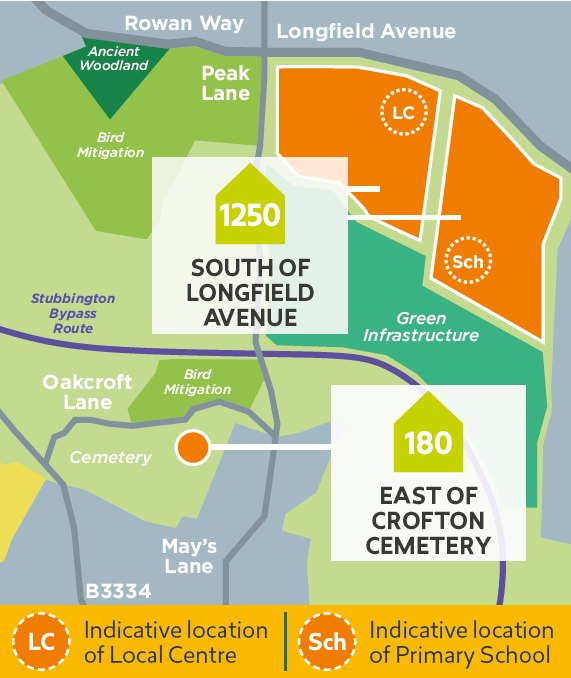 The proposed allocation seeks:
Development in line with a masterplan agreed with the Council
To maximise the beauty of the countryside location as part of a sustainable community
To provide green infrastructure which maintains the separation of Fareham and Stubbington settlements.
The proposed allocation also inludes provision for:
A new primary school and early years infrastructure
A new local centre
A new sports pitch hub with changing rooms
Link to relevent pages in the Revised Publication Local Plan

(30 MB)
New homes proposed for the land to the West of Downend Road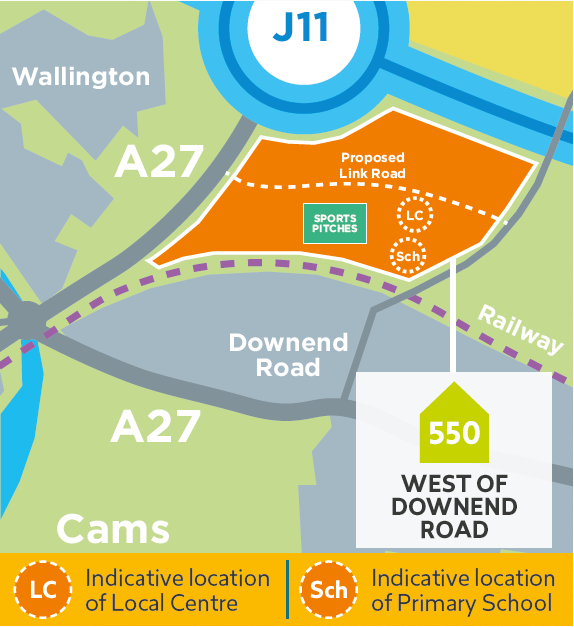 The site includes plans for:
New sports pitches
A new primary school
A new local centre
These can be enjoyed by new and current residents alike.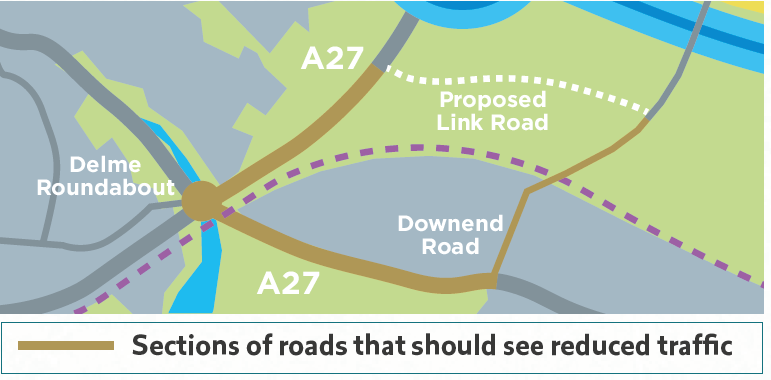 The proposals include improvements to the local road network. Traffic modelling has shown that current traffic levels and waiting times would actually reduce as a result.
Link to relevent pages in the Revised Publication Local Plan

(30 MB)
Click to go to the next exhibition banner