Recruiting Volunteers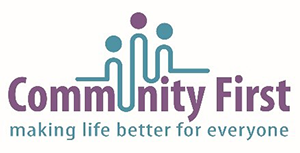 Community First
We are working with Community First 

to ensure charitable organisations within the Borough are provided with support around volunteering and that prospective volunteers for these groups are also supported.
The support includes: 
keeping information on current volunteer opportunities
widely promoting volunteering opportunities and the various benefits of volunteering across the Borough
matching potential volunteers to opportunities
providing advice and assistance to voluntary organisations wishing to attract and maintain volunteers
seeking out and co-ordinating corporate volunteering opportunities
Look at the Virtual Community First Office where organisations can find a number of resources and toolkits enabling groups to self help - www.cfirst.org.uk/resources 

Annual Community Showcase 
Community First also plan and deliver the Annual Community Showcase which provides charitable groups located within Fareham the opportunity to promote the good work they do, attract new volunteers and network with other organisations. 
We will let you know the date of the next Showcase as soon as it is set.