Love Food Fareham
Whatever food you love, there are lots of ways to make the most of it and avoid waste.
---

Ron in Locks Heath is concerned about the amount of food that is wasted, and has joined the Olio food sharing revolution 

.
 
---

Sue in Fareham says if you can spare half an hour a day, why not visit the shops to buy just what you need for that day. As well as avoiding waste, it saves fridge and cupboard space, and a daily walk to the shops keeps you fit!
 
---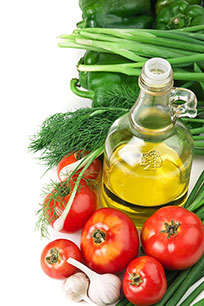 Pupils at St. Columba C. of E. Academy, Fareham, visited residents of sheltered housing at Buckingham Court and White Lodge Gardens, Fareham. The elderly residents shared their recipes and tips to avoid wasting food, and the children used their computer skills to share these tips.
Make fruit into jam to preserve it for longer
When you have potato skins, you can warm them up with bacon and cheese for a snack
Slice apples and fry them in batter to make apple fritters
Make Baked apples by cooking them in the oven with fruit
Make bubble & squeak with left over veg- mash the veg up together and put it under the grill to cook it
Left over vegetables can be used to make soup instead of throwing them away
 
---
If you would like to share your recipes or tips, please send them in and they might appear on this website and on Facebook and Twitter.
All submissions are checked before being published and we reserve the right not to publish each one that is submitted.
Thanks for helping others to reduce their food waste!