Press Release
19 June 2018
Fareham Borough Council considers special achievement award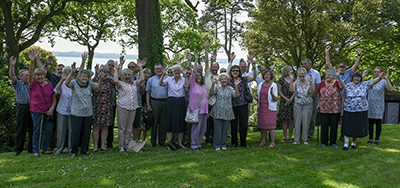 A community group is set to be recognised for its outstanding contribution to people living in the Fareham Borough with a special new award.
Leader of Fareham Borough Council, Councillor Seán Woodward, felt so strongly that 'One Community' should be rewarded for its exceptional work that he has proposed to change Council policy to include a new award.
If the changes get the go ahead, One Community, will be given a 'Special Achievement Award'.
Now in its 40th anniversary year, One Community offers practical help and advice and funding support to voluntary and community groups and organisations in Fareham. They recently received the 'Queen's Award for Voluntary Service' which is the highest accolade for voluntary groups in the UK. 
Cllr Woodward said: "One Community have helped so many of the groups and organisations we have in Fareham, who are all seeking to build strength, capacity and opportunities to help provide a vibrant community and voluntary sector in the Borough. The council want to applaud their achievements.
"We have to move with the times and change the rules so we can recognise and reward the fantastic work going on in our community."
The proposed change will be discussed at the meeting of the Council's Executive in July. If it goes ahead, Fareham Borough Council will also be able to give the award to other exceptional groups and charitable organisations in the future.
ENDS
For further information contact:
The Communications Team, Tel: 01329 824310
fax: 01329 550576, e-mail: publicity@fareham.gov.uk
Keep in touch on the go
'Like' us on Facebook 

'Follow us' on Twitter