Latest News
Public Notices 

Fareham Borough Council videos 

Press releases
August 2018
15 August  Step back in time at Bygone Fareham
09 August  'Bin Buddy' will offer recycling help
07 August  New interpretation panels bring Coldeast to life
02 August  Government proposals bad news for Fareham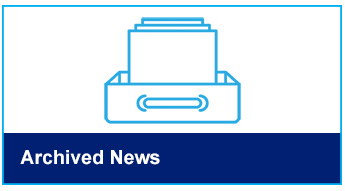 July 2018
27 July Abbey ever after
24 July Give Thursday the Thumbs Up
24 July Green parks in Fareham named the best in the country
23 July Daedalus wins two prestigious awards
16 July Last chance to sign up for Access All Areas
16 July Fareham Borough Council hosts first rough-sleeping conference
13 July Visit Fareham's Finest Gardens
10 July Newly expanded Fareham Innovation Centre officially launched
09 July Judges to visit Fareham In Bloom
03 July  Make it a Summer to remember
03 July  Join in the woodland fun on National Play Day
June 2018
29 June Ferneham Hall to be transformed
25 June Access All Areas is back!
20 June Meet your local heroes!
19 June Fareham Borough Council considers special achievement award
15 June Former Councillors Honoured
15 June Western Wards Summer CAT Meeting
08 June Have Your Say in Titchfield
04 June Stubbington Summer CAT meeting
May 2018
25 May Your Park, Your Say
25 May Get your free pizza at our Y-CAT meeting!
23 May Portchester Summer CAT meeting
23 May Daedalus shortlisted for two prestigious awards
18 May Vote for new Portchester play equipment
15 May Help us improve Eastern Parade play area
14 May Have your say at your Summer CAT meeting
11 May Name Titchfield's new park
11 May Fareham citizens honoured 
10 May Meet the new Mayor of Fareham
09 May Improving Play in Portchester Park
April 2018
20 April World of flowers workshop
12 April Free sowing class 
10 April Council opposes Government plans to increase housing numbers in Fareham
05 April Make sure you're registered to vote in time for the local elections this May
March 2018
29 March Get Fareham Blooming!
28 March Council receives funding for new 'clean cabs' scheme
27 March Mosey on over to the Mayor's Barn Dance
06 March Council approves measures to protect birds' habitat
06 March Council receives funding award to improve air quality
05 March Key handover ceremony held at Fareham Innovation Centre extension
01 March Easter Eggstravaganza
February 2018
26 February The Great British Spring Clean is back!
23 February Council highlights strategy to help rough sleepers in Fareham
21 February Game on!
21 February Council approves changes to how school facilities are funded
16 February Have your Teen Shelter say
14 February Funtley and Warsash play areas revamp!
13 February New takeaway bags will tackle food waste
05 February Design your own house in Fareham
02 February Proposed railway station for Welborne Garden Village
01 February Funding boost for Welborne Garden Village and M27

January 2018 
25 January   Have your say on our Community Infrastructure Levy
24 January   Council approves plans for new homes in Warsash 
12 January   Ministerial visit to Fareham
11 January   Last chance to nominate your local heroes
10 January   Planning application submitted for new homes in Portchester