Community Support
Fareham is fortunate to be the home of many charities and voluntary organisations that offer help to its residents.  The Council recognises their value and actively supports some to make sure they can provide their important services in the Borough.
Citizens Advice Fareham
Citizens Advice Fareham provide free and confidential advice on a range of matters that can cause significant concern to individuals.  These issues include employment, debt, housing, consumer problems, fuel poverty

(81 KB) and family and relationship worries.
Their trained team can be accessed by telephone, email, at their offices above Fareham Library or at one of their outreach locations across the Borough. These include Woodsy's Pantry in Portchester Precinct on Wednesdays between 10am – 12 and Hampshire Food Revolution, in Fareham North West Community Centre, on Thursdays between 11am and 1pm.
For further information, please see their website 

.
One Community
In 2015, Fareham Borough Council began working with the charity 'One Community' to support our community groups and many volunteers with advice on governance, funding links, volunteer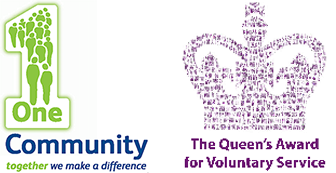 placement, volunteer support and training. We encourage all community groups and volunteers that could benefit from support in these areas to make contact with One Community, who will be very pleased to help.
Regardless of age, race, background or experience everyone can help someone and we can all make a difference.  Every person who has been supported by a volunteer, served by a volunteer, comforted or directed by a volunteer has had their lives touched for the better.  Most volunteers will tell you they get back what they give in equal measures: satisfaction and a sense of wellbeing.
Find out more information and opportunities available to you by looking at their latest publication, Volunteering Matters Fareham,

(1 MB) which is a monthly newsletter featuring voluntary and community sector updates, information, and news about funding, training and events.
In 2018, One Community received the highest accolade for voluntary groups in the UK, The Queen's Award for Voluntary Service.
Later in the year Fareham Borough Council presented the Fareham Citizen of Honour Special Group Achievement Award to One Community.
Meet One Community
One Community will be 'out and about' at various locations across the borough, to meet and offer help and advice to organisations and individuals interested in volunteering.
Fareham Library on the second Monday of every month (10am-12pm)
Fareham College on Tuesdays during term time (12:30-2pm)
Portchester Library on the second Wednesday of every month (10am-12pm)
Broadlaw Skills Cafe on the third Wednesday of every month (10am-12pm)
Stubbington Library on the second Friday of every month (10am-12pm)
Or you can visit One Community's Information Centre in Fareham Shopping Centre (pictured right), Monday to Friday, 10am-4pm (volunteer dependant). There is lots of information about volunteering, support, services, activities and opportunities, as well as drop-ins held by various organisations including:
Osteoporosis/Arthiritis Advice and Support
Richmond Fellowship (national mental health charity)
Open Sight (visual impairment)
Disabled Peoples Voice (access issues and document help)
Fareham Area Disability Forum
Quit 4 Life
Action for Hearing Loss
For more information please visit the One Community Facebook Page 

. One Community's outreach dates and events are also listed within our What's On webpage.
Volunteering
To find the right volunteer placement for you, complete One Community's registration form

(1 MB), visit them at one of their events or telephone them on 023 8090 2458 (Head Office) to make a one-to-one appointment.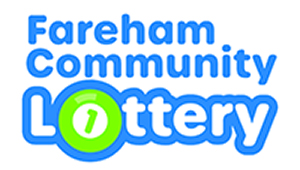 Fareham Community Lottery
In November of 2020, the Council made an award of Community Funding to One Community, to set up and run a Community Lottery for Fareham.  This lottery helps to raise much needed funds for charities and community groups in Fareham, by giving 40 percent of all ticket sales directly back to the registered 'good causes'.  To find out more and buy tickets, visit the Fareham Community Lottery website 

.
Always play responsibly.  If you need to talk to someone about your gambling, please contact Gamble Aware 

.
Other Services
For more information on the other services and support that One Community offer in the Borough please visit the One Community website 

Fareham StreetAid
One Community is an important partner of the Fareham StreetAid 

 partnership.  The Charity has a unit in Fareham Shopping Centre, opposite Millets, and is a donation station for goods to be given to rough sleepers.  Those wishing to donate are encouraged to speak to One Community first to see what goods are in demand.
Shopmobility
Shopmobility offers mobility scooters, electric and manual wheelchairs to visitors to Fareham Town Centre who find it difficult to get around the shops.  They are based on the ground floor of the Osborn Road multi-storey car park.
People wishing to use their service must register first, by email or telephone.
For further information, please visit their website 

.
Y Services
Y Services deliver support to young people across the Borough.  They provide a wide range of help, including advice around health and wellbeing concerns, support for young people who identify as LGBT, support for young people with Special Needs and Detached Youth Work that offers street-based guidance for young people.  They also provide 'Play Ranger' activity sessions for younger children and even run a Scrapstore!
The Council supports Y Services in their delivery of Open Access Youth Clubs that they run in locations across the Borough.  At these Youth Clubs, young people can meet their friends, take part in fun activities and have easy access to professionals for support and advice.
For more information, please visit their website 

.