25 years of Fareham in Bloom 
Virtual Fareham in Bloom
Last year, due to the pandemic, the Fareham in Bloom's Community Gardening Challenge was held as a virtual competition. While it wasn't the same, it was a great opportunity for residents to show off their gardens and outdoor spaces.  We had over 100 entries and the event provided a much-needed boost during challenging times.
The Council took the decision to hold the event online again this year due to the ongoing Covid-19 restrictions. Residents could enter by emailing a photo of their garden along with a brief description.  The competion opened on 1 June 2021. Visit the webpage to find out more.
The History of Bloom
Fareham in Bloom has been bringing our community together for 25 years, improving green spaces, creating new and exciting planting schemes and colouring the Borough's l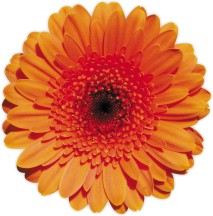 andscape with bright floral displays.
From project work and community gardening, to environmental and landscape improvements, all have a focus on maintaining and developing horticultural excellence in partnership with our dedicated volunteers and the local community. The scheme has been sponsored by St Margaret's Nurseries, Titchfield, from the day it began. In its 25 years, Fareham in Bloom, has become something very special, highly respected and involving thousands of people - it really has become part of the fabric of our community.
Since its start in 1996, Fareham in Bloom has grown into a well known and successful gardening campaign involving communities throughout the Borough and attracting more than 400 entries each year. It encourages local communities - from private garden owners to large businesses - to provide bright and colourful planting schemes. It has raised the profile of our parks and green spaces and developed a sense of community spirit and local pride. Why not give it a go and help us to fill Fareham with flowers? 
Unfortunately, due to the pandemic, Fareham in Bloom's programme of events has not been able to take place in the usual way. It is hoped that these will be back up and running again when the time is right.
---
Becoming a volunteer or sponsor
Volunteers are at the heart of Fareham in Bloom - bringing their passion, enthusiasm and green fingered know-how. Their dedication over the last 25 years have helped Fareham in Bloom become the success it is today.
Do you have some spare time to help with the promotion, judging or educational projects in Fareham in Bloom? If so, we would love to hear from you. Would you or your company like to become a sponsor? There are many opportunities in Fareham in Bloom as well as the sponsorship of roundabouts.
 
---
Need help?
If you require any assistance or have any particular needs then please contact us.
If you would like any further information on any of the above please contact Customer Services on 01329 236100 or e-mail parks@fareham.gov.uk.