The Town and Country Planning (Tree Preservation) (England) Regulations 2012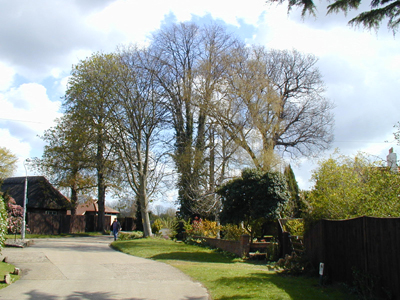 These regulations contain powers that omit the content of all existing TPOs other than identification of trees. This content is replaced by the new TPO contained in the 2012 regulations, with the effect that all TPOs shall be in the same form and subject to the same provisions. The new TPO regulations came into force on 6 April 2012 and in summary have:
Included a new much shorter, simpler form of TPO which is easier for people to understand and us to administer
Given all new TPOs immediate provisional effect
Reduced our administrative burden when notifying people about new TPOs by requiring serving of copies only on the owner and occupier of the land on which the trees are situated and anyone else entitled to cut the trees
Qualify the scope of exempted works (particularly for dead and dangerous trees) and clarify the requirement for prior notification as follows:

in the case of works urgently needed to remove an immediate risk of serious harm, as soon as practicable after works become necessary
in any other case at least five working days prior to the date on which the works are to be commenced

Introduced a default period of two years for consent of approved works
Provided a common system for appeals and compensation claims arising out of the refusal of consent or imposition of conditions, based on the current provisions that apply only to TPOs made after 1999.
These changes will enable a more accessible, transparent and user-friendly system. Legislation continues to be required to protect trees and the consolidated and streamlined regulations will not change current levels of protection nor will they impose any new burdens. The new system will provide a unified, more user-friendly system for all existing and future TPOs.
You can see the Town and Country Planning (Tree Preservation) (England) regulations 2012 at http://www.legislation.gov.uk/uksi/2012/605/contents/made 

For more information, contact our tree team on 01329 236100 ext 4442 or e-mail trees@fareham.gov.uk.