Clip and Collect garden waste subscription service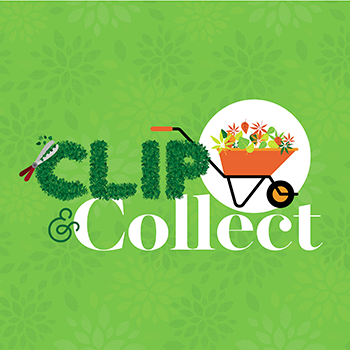 For a small annual fee, plus the one-off cost of a new brown lid wheelie bin, we will collect your garden waste every two weeks.
Subscribing is easy - you can sign up and renew your subscription online or call 01329 236100 and ask one of our officers to sign you up over the phone.
Take a look at the terms and conditions and view the privacy notice.
Benefits of the 'Clip and Collect' service
Choose from two bin sizes

140 litre wheelie bin

Annual subscription £55
One-off bin purchase £37

240 litre wheelie bin

Annual subscription £65
One-off bin purchase £39

Keeps your waste contained so less mess
Option to share with a neighbour
By having your bin collected you are helping reduce carbon emissions - every bin collected is one less trip to the tip
You can have up to five bins (subscription charges apply for each bin).
FAQs
How do I sign up for the service?
To sign up for the service and order your new brown lid bin, use the online portal or call 01329 236100.
How do I renew my subscription?
You can renew your garden waste subscription using the online portal. Alternatively you can call us on 01329 236100.   
How do I pay?
You can pay online or over the phone. Your subscription can be set up as a recurring annual payment via the online portal.
When did the service start?
The service started in February 2022.
Can I share a bin?
Yes, you can share a bin with a neighbour if you wish to share the cost, however the service will need to be registered under just one person.
What happens to my garden waste after it is taken away?
Your waste isn't wasted! Garden waste is taken away to be composted into soil conditioner called Pro-Grow

. Bags of this can be ordered online.
Why can't my payment be included in my Council Tax?
The payment for the garden waste bins and the first year's subscription are taken at the same time to make the process as simple as possible for residents subscribing to the service. It also reduces the financial implications created by the significant administrative burden of taking multiple payments and following up on lapsed subscriptions throughout the year.  
What shall I do if I am moving house?
If you are moving house within the Borough, you need to take your garden waste bin with you. Once you have moved, please contact us on 01329 236100 or by emailing clipandcollect@fareham.gov.uk and notify us that your address has changed and we can update your subscription details.
Do I have to subscribe for the service right away? 
You can sign up to the service whenever you like and the subscription will run for 12 months from the date you join.