Private Tenants
This section does not apply if you pay your rent to a Housing Association.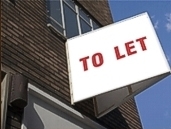 Local Housing Allowance is the scheme used to assess new claims for Housing Benefit for tenants renting accommodation from a private landlord and also affects tenants already getting Housing Benefit who move into rented accommodation from a private landlord.
With Local Housing Allowance, your benefit is not usually based on the property you live in.
It is usually based on:
Who lives with you
Which area you live in
How much money you have coming in
What savings you have
In some cases the amount of benefit you are entitled to will be affected by other things.
These can include:
How much your rent is
Whether anyone living with you is expected to contribute to your rent
Local Housing Allowance gives tenants more choice in where they live.
This is because with Local Housing Allowance:
You are entitled to the same amount of benefit as people in the same circumstances as you
You can find out how much benefit you can get before you rent a property
You will usually get your benefit paid to you. It is up to you to pay the rent to your landlord- in special circumstances we may be able to pay your Landlord direct, please view our safeguarding policy on our Landlord pages to see if this applies to you.
You will find out about your benefit more quickly than before
To work out how much benefit you might get you need to:
Work out how many bedrooms you are entitled to (up to a maximum of 4 bedrooms)- the number of people who live with you is used to work out how many bedrooms you are entitled to. We do not count other rooms such as a living room, kitchen or bathroom.
You are entitled to one bedroom for:

Every adult couple (married or unmarried)
Any other adult aged 16 or over
Any two children of the same sex aged under 16
Any two children aged under 10
Any other child
Check the current and previous months' LHA rates (depending on when your claim was submitted) for the area you want to live in and the rates which applies to the number of bedrooms you are entitled to (up to a maximum of 4 bedrooms). These rates are for the year 2023.
Find out if you can get the full amount of benefit.
The amount of benefit you can get may be affected by:
Any money you have coming in
Any savings you have
How much your rent is
If we expect anyone living with you to pay towards your rent (non dependants)
If you share paying the rent with someone else who is not your partner
Once you have established the LHA rate applicable to your circumstances work out your benefit entitlement by visiting our web calculator.
If there is a difference between the actual rent you are charged and your Housing Benefit entitlement, you will be responsible for making this up.
There is a scheme available to assist benefit claimants if they will suffer hardship as a result of rent restrictions. For more information, please see our section on Discretionary Housing Payments.