What can I put in my recycling bin?
All householders have a blue-top bin for recycling. Please do not use a liner in your recycle bin. It partly comes out with the recyclable material, and can tangle in the vehicle hoist. It then tears and causes litter. Recyclables should be clean and dry so there shouldn't be a need for a liner. The guide shows items you can and cannot recycle.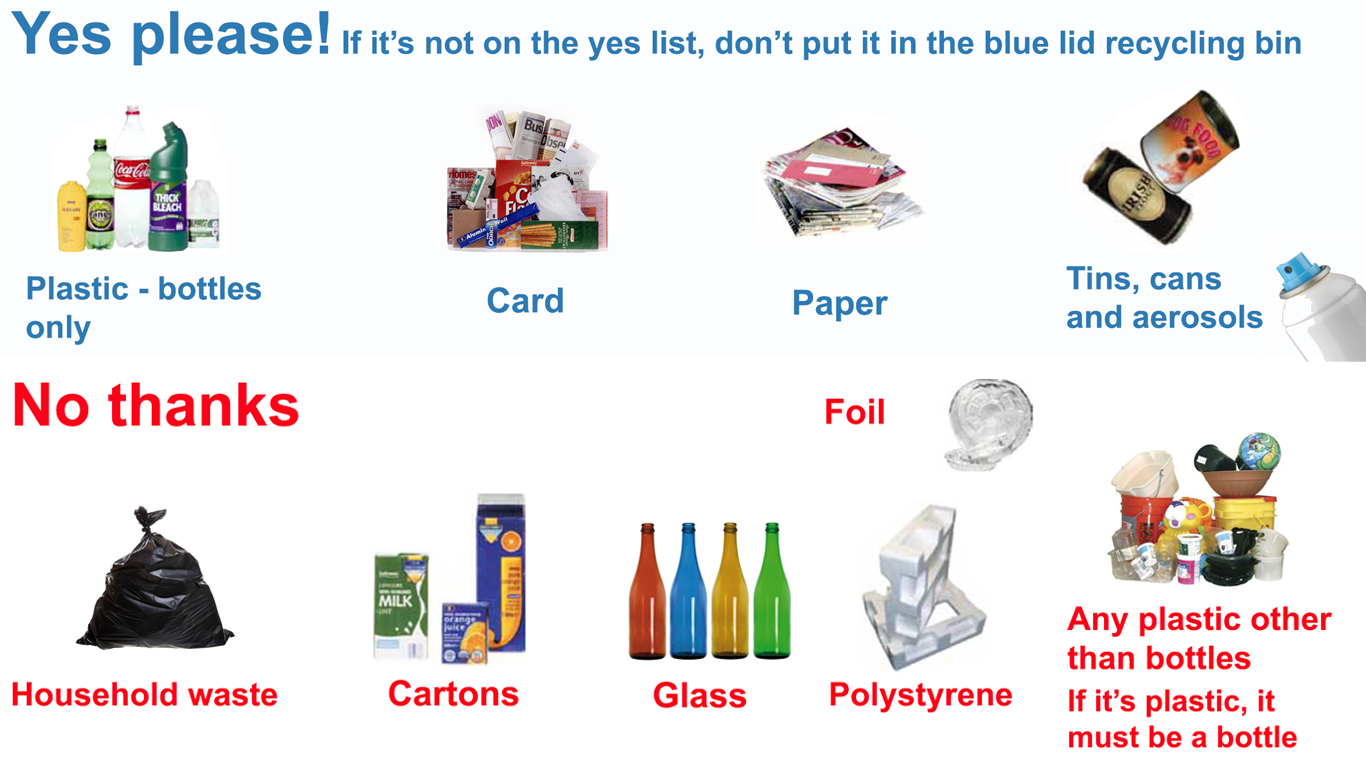 ---
Sorting your recycling
Please put everything loose in your blue top recycling bin - no carrier bags or bin liners.
Further information