What can I put in my recycling bin?
All householders have a blue-top bin for recycling. The guide shows items you can and cannot recycle.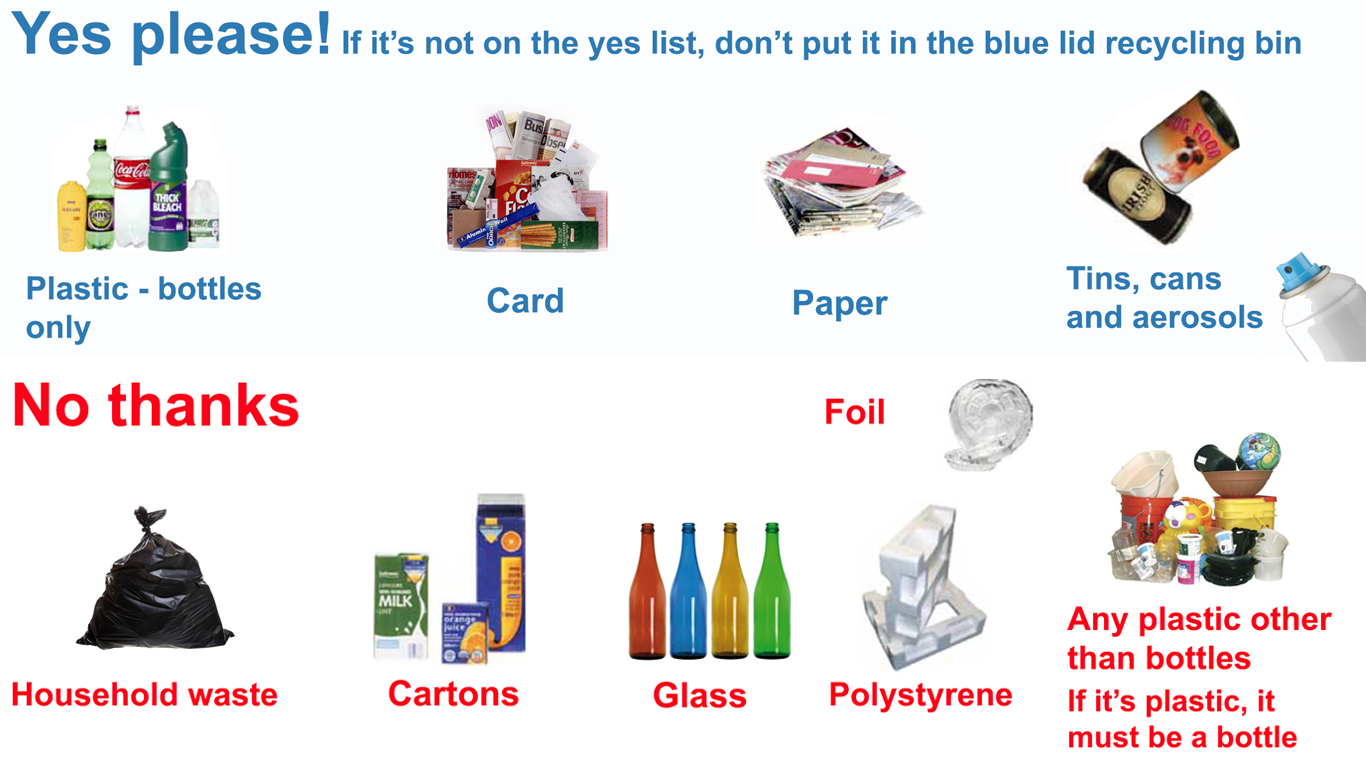 Download or print the Recycling in Fareham guide

(4 MB) for future use.
 
---
Sorting your recycling
Please put everything loose in your blue top recycling bin - no carrier bags or bin liners.
Further information