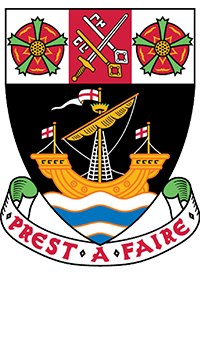 The Mayor of Fareham for the 2017/2018 Municipal Year is
Councillor Fazackarley
The Mayor of Fareham is elected by his/her fellow councillors in May each year. The Mayor will hold this post for one year and he/she does not have any political allegiances.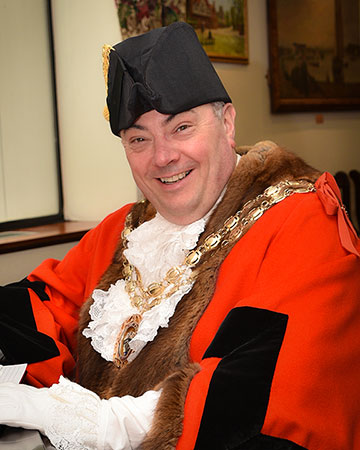 This year the Mayor of Fareham is Councillor Fazackarley, closely supported by the Mayoress, his wife Tina.
The Deputy Mayor usually becomes Mayor in the following year. The Deputy Mayor for 2017/18 is Councillor Mrs Susan Bayford and the Deputy Mayor's Consort is Councillor Brian Bayford.
What does the Mayor do?
The Mayor's role is to chair Council meetings and represent Fareham at approximately 400 civic events and functions each year, including award-giving receptions and events organised by local voluntary and community groups.
Each Mayor selects at least one charity to support and organises events to raise funds throughout the Mayoral year.
Further details
If you would like to invite the Mayor to an event, please fill in the online Mayor invite form and submit it at least 14 days prior to the event.
If the Mayor is unable to attend, the Deputy Mayor will be asked to attend.
For more information about the Mayor's work or to arrange a group visit to the Mayor's Parlour, telephone 01329 824303, email mayorpa@fareham.gov.uk or write to:

The Worshipful the Mayor of Fareham
Councillor Geoff Fazackarley
Fareham Borough Council
Civic Offices
Civic Way
Fareham
PO16 7AZ

For information about planned events or if you would like to hold an event in aid of the Mayor's charity, contact the Mayor on 02393 112231 or email gfazackarley@fareham.gov.uk.

Either can be contacted via the Mayor's Office: Tel: +44 (0)1329 824303