Bulky waste
 
Donate your item
Before getting rid of bulky items such as furniture, consider whether it could be re-used or recycled 

. If your item is clean and in good working order and you would like to donate it to someone who may need it, check for reuse and repair sites 

 in your area.
Learning Links Furnish can take donations of bric-à-brac, large and small electrical equipment, furniture and textiles. Worn or old items can often be repaired or up-cycled. Donations can be taken to Learning Links Furnish - Furniture Reuse Charity Outlet, Unit 3 Castle Trading Estate, Portchester PO16 9SF. For more information or to book a free collection, call 02393 876666 and select option 2 for the warehouse team.
More information is available on local re-use charities 

(906 KB).
Chargeable collections
Fareham Borough Council provides a chargeable collection service for all homes in the Borough for bulky household items such as furniture and large appliances to be disposed of.
Council collections are booked for Mondays (except for Bank Holidays). We require payment in advance. You should place items in an accessible place at the side or back of your property.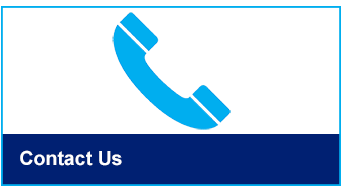 Quotes will be given depending on the number of items you want removed. This list should give you an indication of the cost:
One item                 £37.00 (excluding fridges / freezers)
Half a lorry load      £82.00
Full lorry load          £145.00
Fridge / freezer       £19.00 (per item)
If you cancel the booking before 4pm on a Friday, a full refund will be given. After this time a £25 admin fee will be charged.
House clearances
If you need help to clear a property contact us and we will estimate a cost for the work. A visit to the property may be required prior to providing an estimate.
Getting a quote / booking a collection
To get a quote for your bulky waste/house clearance collection you can complete our online quote request form or contact us. A visit to the property may be required prior to providing an estimate cost.
Items we do not collect
The Council cannot collect monitors, TVs, light strips, microwaves, asbestos, paint, kitchen units, rubble/concrete from DIY work. This waste should be taken to a household waste recycling centre.
The Council cannot collect green waste. This should be taken to a household waste recycling centre or disposed of using the fortnightly garden waste collection service.
Commercial waste
If you are a commercial builder, you must dispose of your waste through a commercial waste contract. The Council operates a commercial waste service to help businesses collect and dispose of their commercial waste. Contact us for more information.
Flytipping
Householders have a duty of care to ensure their waste is disposed of legally and safely. It is your responsibility to check that anyone taking waste away from your home has a waste carrier's licence. Find out more about flytipping.