Westbury Manor Museum
The museum is now temporarily closed whilst a £665,000 project is undertaken that will see the museum turned into vibrant new 'culture stop' this Summer. The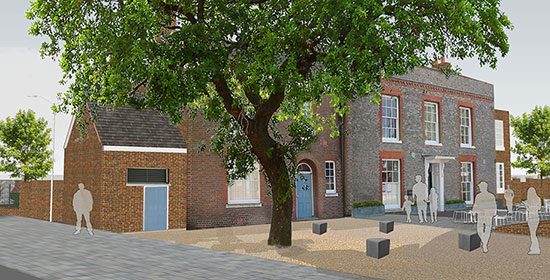 gardens of Westbury Manor Museum will remain open to public during this time though!
Westbury Manor Museum is a community museum that first opened in 1990, positioned in the centre of Fareham Town Centre that tells the story of Fareham's local history.
As part of this exciting remodelling project the current exhibitions will be modernised so that there is a mix of interactive exhibits and digital media. The reception area and café experience will all be transformed, there will be a community space available for hiring and a shop selling local Hampshire produce.
The second floor will be converted into creative studios suitable for a local start up business with a cultural theme. Outside, the railings around the front courtyard will be removed to make the museum more open and welcoming and both the front and garden entrances will be remodelled.
The museum will be managed and operated by Hampshire Cultural Trust.
To find out more about the trust, including volunteering at the museum please visit - www.hampshireculturaltrust.org.uk 

.