Consultations and surveys
You can read the feedback about previous consultations on the closed consultations page.
Design your dream play area
Up to Friday 30 March
Fareham Borough Council are looking to install a brand-new play area at Laurel Grove (see map

(16 MB)). It is being funded by developer 'Bloor Homes' as part of their new housing development near to Fareham College. The play area will be located to the north of the playing field, next to the footpath. To ensure that the play area has a range of equipment for different ages and abilities, we would like you and/or your children to pick which equipment you would like to see installed.
Play the online game here to design your dream play area. Please note that the images on the game are for illustration purposes only and may not be the exact equipment that is installed. Once the game ends your design will be automatically saved as a consultation response.
Alternatively visit us in person at Broadlaw Community Centre, Bishopsfield Road on Monday 19 March from 4pm-6pm.  You can simply turn up and speak to a Council Officer about the plans, play the game and ask any questions you may have.
If you would like to make any comments about the new play area please email consultation@fareham.gov.uk.
Stubbington Teen Shelter Consultation
Monday 19 February to Monday 19 March
We are asking residents to give their comments and choose their preferred style of teen shelter that could be installed at Stubbington Recreation Ground this year.
Residents and young people can take part in this online survey 

to choose their preferred shelter from three designs.
In addition to this, voting boxes will be available at the following venues:
Crofton Community Centre from Monday 19 February to Monday 26 February;
Holy Rood Church, Stubbington from Monday 12 March to Monday 19 March.
Residents can also send any comments by email if preferred to consultation@fareham.gov.uk.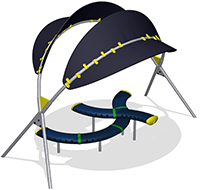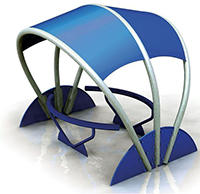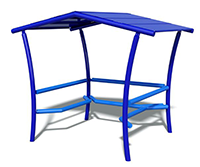 Traffic Management Consultations
Traffic management consultations within Fareham Borough are available to view on the Hampshire County Council web portal 

.
Licensing Consultations
You can view current licensing applications and find out how to comment on them on our application web portal.
Why we ask questions about equality
We often ask you questions about equality as part of consultation.  If you want to know why this is or whether you should answer them the 'why should I answer these questions'

(26 KB) leaflet should help.
Survey submission
If you have been redirected to this page, your survey response has been submitted successfully. This page lists all of our current consultations so please visit us again soon. In the meantime, if you have questions about consultation, please e-mail consultation@fareham.gov.uk.