Westbury Manor Museum 
Step inside elegant Westbury Manor Museum in the heart of Fareham to discover a wealth of stories about the town's people, heritage and industrial past.
Formerly home to no less than six admirals of the fleet, explore Westbury Manor Museum to find out about the borough's origins as a Stone Age settlement, the infamous workhouse scandal of 1837, its long traditions of brickmaking and strawberry production and much more.
There is plenty for all the family to do during your visit. Become an amateur archaeologist and handle real artefacts, use the interactive tablets to find out more about the displays or have fun with the museum trail quiz and hands-on history playsets suitable for young visitors. While you are there, enjoy a drink or a bite to eat in the café, and browse the wide selection of gifts available in the museum shop. Throughout the year, the museum runs a programme of touring exhibitions, as well as fun events and activities for all the family to enjoy.
The museum is managed and operated by Hampshire Cultural Trust.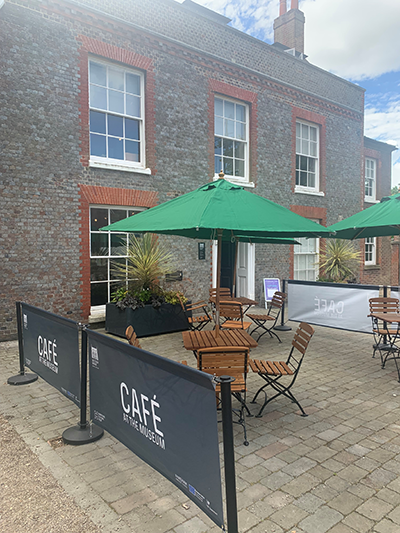 To find out more about the trust, including volunteering at the museum, events and opening times please visit Hampshire Cultural Trust's website 

.