Food safety
There are approximately 550 commercial premises in the Borough where food is sold, distributed, manufactured or handled. Our environmental health officers visit them regularly to make sure they use good food hygiene practices. In doing this, they work to codes of practice produced by the Food Standards Agency so that they can produce a risk assessment for each one to determine how many times they should visit each year. Officers will also investigate complaints or concerns from members of the public about a premises or food purchase. An environmental health officer is on duty during office hours and a 24 hour emergency service is available to respond to complaints within 30 minutes.
The Food Standards Agency requires the Council to produce an annual Food Safety Service Plan in accordance with its framework agreement to demonstrate that there are adequate arrangements in place for the Council to meet its statutory food safety enforcement responsibilities.  The Council now has a current Food Safety Plan 

(488 KB).
Food hygiene rating system
We have adopted the national "food hygiene rating scheme" which is run by local authorities in partnership with the Food Standards Agency. It provides consumers with information about hygiene standards in food premises when they are inspected by local food safety officers. The rating given reflects the inspection's findings so that consumers can make informed choices about the places you eat or shop for food. Hygiene standards at the time of inspection are rated on a scale of "0" to "5". Scale "0" means urgent improvement is needed while scale "5" means hygiene standards are very good.
You can see the food hygiene rating of a business on the Food Standards Agency's website 

. For more information, please contact us on 01329 236100 or by email at regulatory@fareham.gov.uk.
Food premises application process
To register, please go to the food business registration website 

.
Food premises approval form

(712 KB)
Trading Standards 

have produced a multilingual free business training resource, which many businessses may find useful.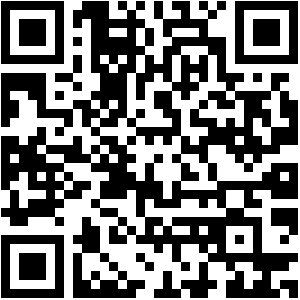 Food poisoning & infectious disease control
If you suffer from diarrhoea or vomiting for more than 48 hours, you should contact your doctor/GP or the NHS 111 service 

.
Role of environmental health
Our environmental health officers are responsible for preventing and investigating some infectious diseases, including all types of food poisoning and other conditions that are significant to public health. Certain conditions, such as campylobacter, are investigated by the Health Protection Agency. This involves interviewing people suffering with an illness, providing information on how to prevent infection, measures to prevent infection spreading and hygiene tips for the home. We organise for food and medical samples to be taken and trace the contacts of people who are ill. When we do this, we are initially told about it by doctors (GPs), hospitals, patients, the testing laboratory or the Consultant Physician in Health Protection of the Health Protection Agency.
For more information, please call us on 01329 236100 during office hours, visit us at the Civic Offices in Civic Way, Fareham PO16 7AZ or e-mail regulatory@fareham.gov.uk.