Director of Neighbourhoods 

Welcome from the Chief Executive
Thank you for your interest in joining Fareham Borough Council and becoming a member of my newly structured Senior Leadership Team.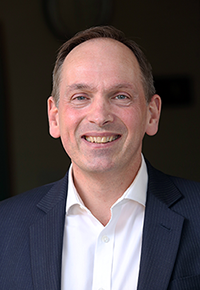 Following my appointment as Chief Executive, Fareham is embarking on a new era and adopting its Corporate Strategy

(25 MB) for the next six years.  We have big ambitions for our borough, and we want to hear from talented, committed leaders who share our enthusiasm to make a significant positive impact for our customers.
The Council has a reputation for delivering excellent services to our residents and businesses, thanks to our loyal and hard-working teams, who all share our pride in the borough. Having adopted systems thinking throughout the organisation, our teams understand what great service is, and strive daily to remain focussed on doing the right thing for our customers.
We also have a track record of achieving incredible things with our limited resources; from a recently completed £7m investment in leisure and sport facilities, delivering a thriving business park and airport centred around the Solent Enterprise Zone, or facilitating the delivering of 6,000 homes, new businesses and supporting infrastructure in one of the UK's only new Garden Villages at Welborne.
And we have set ourselves equally ambitious and challenging goals over the next six years.  These include:-
Accelerated housing delivery across the borough now that we have our Local Plan in place. And as a stock-holding Council we are proud to be part of this by developing our biggest pipeline of new council housebuilding in a generation. 
Regenerating our historic town centre with multi million pound investments in community infrastructure and assets.  We have already committed £20m to build a new community, arts and entertainment venue and modern car parking provision, and acquired £14m of assets in the town centre that will kickstart a broader vision for the regeneration of our town centre, commencing early in 2024.
Transforming neighbourhood services to extend the opportunities for our residents to recycle.  Implementing wide-reaching service improvements in light of the Environment Act 2021 is a key priority, broadening the range of recyclable materials collected, introducing food waste collections and continuing to promote award winning services for garden and trade waste customers.
We are not just transforming our borough, but also transforming ourselves as an organisation.  With customers at the heart of what we do, we want to build on the supportive culture within our teams to develop the environment where continuous improvement is sought, enabling individuals to make courageous decisions and embracing new ways of working. We recognise that we get the best results working together with our partners, and also by having the best people with a creative, commercial mindset to drive the best possible outcomes for our residents.
The Director of Neighbourhoods will play a critical part in the delivery of this ambitious plan.
We're looking for a highly resilient Director, experienced in leading people across some of our highest profile frontline services, with a track record of delivering continuous improvement and organisational transformation in a complex organisation.  You will need to be well versed in partnership working with the ability to deliver at pace, always with an eye to doing the best for our customers with constrained resources.
We have achieved so much already but we are not complacent and as the newly appointed Chief Executive I can honestly say that this it is an incredibly exciting time to join the authority, and an incredible opportunity for you to leave a lasting positive legacy.
If you have the experience, enthusiasm and the vision to make a lasting difference to our borough, I look forward to hearing from you.

Andrew Wannell 
Chief Executive Officer