Walks
Guided walks
The Walking for Health scheme features a series of walks around the Borough which are suitable for all and are graded for different abilities. Each walk is led by a trained volunteer and each covers various distances. A new programme of walks is produced every two months by Fareham Volunteer Centre. Only Guide dogs and Hearing dogs are allowed on walks unless it is mentioned in the walk programme.
If you would like a copy of the walk programme please visit the Fareham Walking for Health website 

or if you would like a hard copy please telephone 01329 231899 or e-mail enquiries@farehamw4h.org.uk.
Self-guided walks
There are a number of walks around the Borough, varying in difficulty and duration.
For more information about a walk click on the map or use the links below.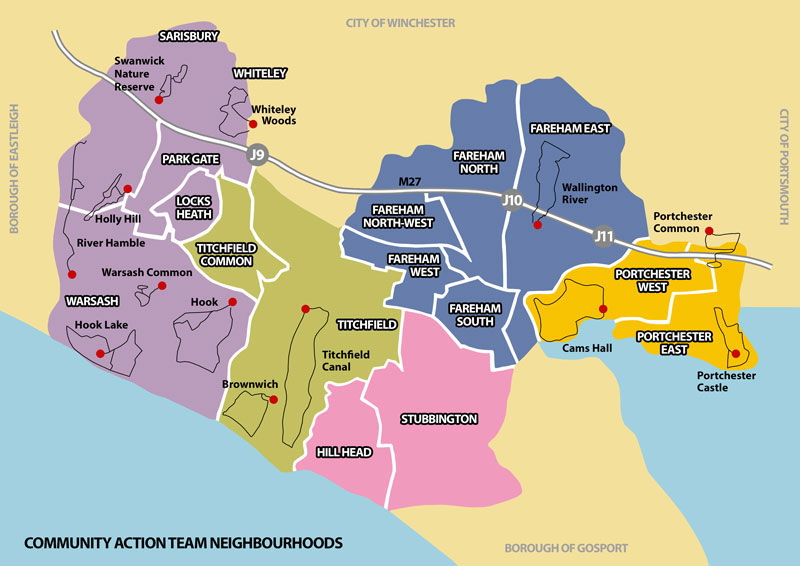 For further information, please contact 01329 236100 or e-mail customerservicecentre@fareham.gov.uk.
Other walks
You can see and download more than 500 free Hampshire walks as well as details of books, maps and walking groups in the county at Walking in Hampshire 

.
Accreditation

The Fareham Walking for Health scheme is accredited which means it has reached and maintains standards set by Natural England. It gives potential walkers confidence about what to expect and reassures them that the walks in Fareham are good quality.

All walkers should complete a questionnaire before attending their first walk!
If you haven't already completed a health questionnaire or to request your information pack and the latest free walk programmes please contact Community Action Fareham on 01329 231899 or e-mail enquiries@farehamw4h.org.uk.