Walks
Fareham Healthy Walks
Community First run an accredited scheme of healthy walks 

that are suited to people of varied abilities.  These offer participants the chance to enjoy gentle exercise in the company of others, at a level that is appropriate for them, all supervised by trained volunteers.
If you would like a copy of the walk programme please visit Fareham Walking for Health 

or if you would like a hard copy please telephone 01329 223140 or e-mail w4h.fareham@cfirst.org.uk.
Self-guided walks
There are a number of walks around the Borough, varying in difficulty and duration.
For more information about a walk click on the map or use the links below.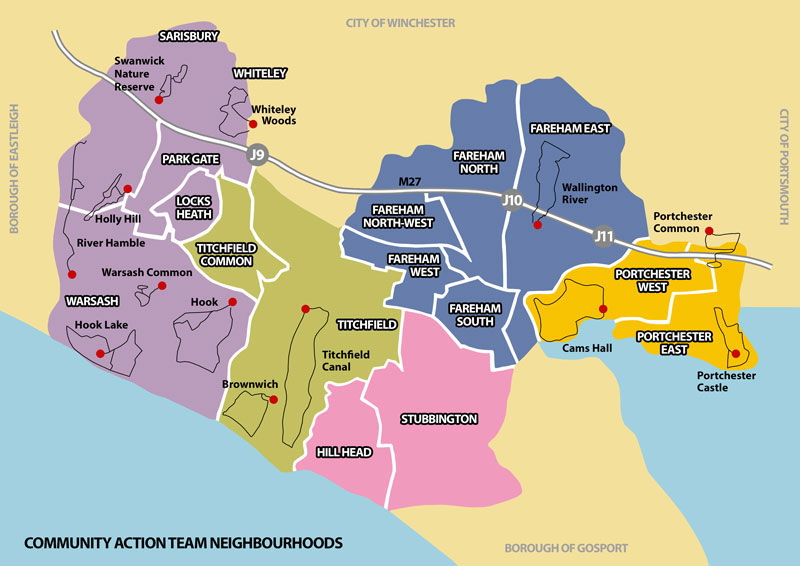 For further information, please contact 01329 236100 or e-mail customerservicecentre@fareham.gov.uk.
Other walks
See and download more than 500 free Hampshire walks on the Walking routes in the Hampshire Countryside 

page.