Climate Change
To help mitigate the worst effects of Climate Change, the Council has made a commitment to becoming carbon neutral.  Here you will find some frequently asked questions about climate change.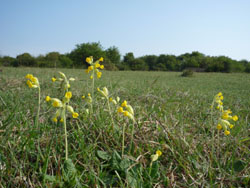 What is Climate Change?
The term 'Climate Change' is refers to a change in global or regional climate patterns. It is usually used in the context of man-made effects on the environment - largely by the amount of carbon dioxide in the atmosphere.
It is not just about us getting hotter weather or melting ice caps; climate change can impact in other ways. For example, the increase in extreme storms can bring flooding to new areas, affecting agriculture, wildlife and people's homes.
How could Climate Change affect Fareham?
Fareham is positioned along the coast and has areas of farmland, nature conservation sites, rivers flowing through urban neighbourhoods and a vibrant community to protect.
If we don't try to prevent the worst effects of climate change, we risk seeing flooding and erosion, loss of wildlife and extreme weather. Remedying these issues can be costly in both ecological and economic terms so we want to prevent them where we can.
What is the Council doing?
The Council undertakes a number of environmental works as part of its everyday functions. For example, we manage 134 hectares land for nature conservation and have a team dedicated to looking after the trees in Fareham.
We have also calculated our carbon footprint so we can deliver a Climate Change Action Plan to reduce our emissions effectively.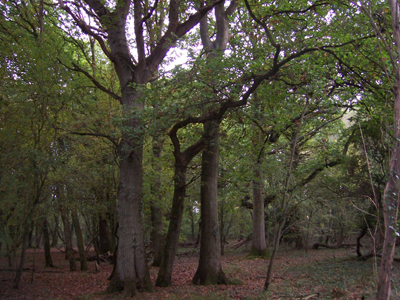 What is a Carbon Footprint?
A carbon footprint is the amount of carbon dioxide released into the atmosphere as a result of the activities of an individual, organisation, or community.
What is the Carbon Footprint of the Council's services?
The Council has calculated the carbon footprint of its services, you can read the 2019/20 report here

(229 KB) . We will continue to calculate our footprint every year.
Can I calculate my Carbon Footprint?
You can use the calculator from Carbon FootprintTM to calculate your carbon footprint.
What is the Council's Climate Change Action Plan?
The Climate Change Action Plan sets out how the Council will reduce its carbon footprint and reach its commitment to carbon neutrality by 2030.  It reviews the Council's activities and determines where environmental improvements can be made.
The Carbon Reduction Plan also includes adaptation and resilience measures to ensure we prepare for the impacts of a 2° rise in temperatures.
Please follow the link to view the Fareham Borough Council Climate Change Action Plan

(241 KB).
What is adaptation and resilience?
The Council included adaptation and resilience measures into its Climate Change Action Plan to ensure that the borough can respond to climate change.
Adaptation seeks to reduce our vulnerability to the impacts of climate change.  For example, we need to ensure that our communities can better manage risks associated with natural hazards, such as wildfires or extreme wea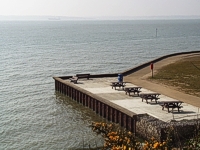 ther events.
Resilience helps break down the issues associated with climate change into more manageable, localised tasks. An example of this is reducing the increased flood risk around our waterfront due to sea level rise.
What can I do to make a difference?
There are some very simple steps you can take to help make a difference to the environment and reduce your carbon footprint.  These include recycling, walking short distances instead of driving and creating a wildlife friendly garden 

. The Energy Saving Trust 

also has plenty of tips to help you conserve energy.
For more information please contact the Climate Change Officer at climatechange@fareham.gov.uk.